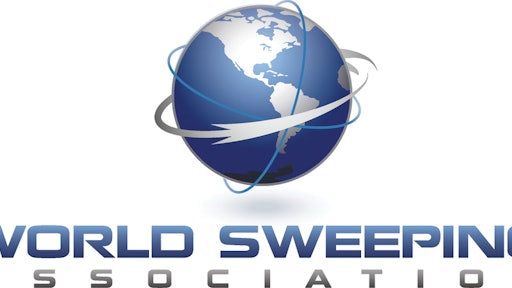 Effective January 1 the sweeping industry has another association to compete with the North American Power Sweeping Association (NAPSA).
Formation of World Sweeping Association (WSA) was announced in November by Ranger Kidwell-Ross, who will direct the group. A long-time supporter of the sweeping industry, Kidwell-Ross, who has written about the sweeping industry since 1988, founded WorldSweeper.com seven years ago and operates the website and publishes its monthly newsletter. The WSA is affiliated with WorldSweeper.com and will utilize some of the websites services and benefits.
Kidwell-Ross says WSA is a nonpartisan organization "dedicated to providing the targeted information that contractors can use to stay at the 'top of their game." At launch, the site offers more than 250 WorldSweeper.com articles and more than 70 podcasts targeted to power sweeping contractors.
Kidwell-Ross said he has been considering organizing an association for years but only decided to pursue the idea "due to the unresolved conflict of interest issues by the NAPSA management." He said the decision to start an association was taken "reluctantly, but with enthusiasm and professionalism."
Membership in WSA is open to any power sweeping contractor for $325 per year. Members do not have to be located in the United States. Contractors just starting in sweeping – meaning you performed work on your first sweeping contract less than 90 days ago – are eligible for a discounted first-year membership of $100.
All member companies that have been in operation for a minimum of two years will receive a premium 'Gold' listing in WorldSweeper.com's Contractor Locator, which enables prospective sweeping customers to locate sweeping companies in their market. Kidwell-Ross says that most sweeping companies in the Contractor Locater receive at least 20 prospect visits to their company information each month.
Other member benefits include a 75% discount on the Kidwell-Ross book, "Fundamentals of the Power Sweeping Business," an insurance program, a payroll funding program through Riviera Finance, free review of up to three promotional items per year, discounts at the upcoming WorldSweeper.com online store, free membership in the Contractor Locator, up to two hours of free annual consulting, and more.
In addition to Kidwell-Ross, WSA is working with a six-member advisory board that will offer guidance and direction: Warren Burge, Clean Sweep, Inc., Baker, LA; Ray Confer, C & J Parking Lot Sweeping, Warren, MI; Gale Holsman, American Sweeping, Inc., Kansas City, MO; Michael Nawa, Custom Maintenance Services, Inc., Newville, PA; David Ross, Millennium Maintenance & Power Sweeping, Medford, MA; Karl Stauty, Commercial Power Sweeping Inc., Suffolk, VA.
For more information on WSA call 866-635-2205 or visit www.worldsweepingpros.org.