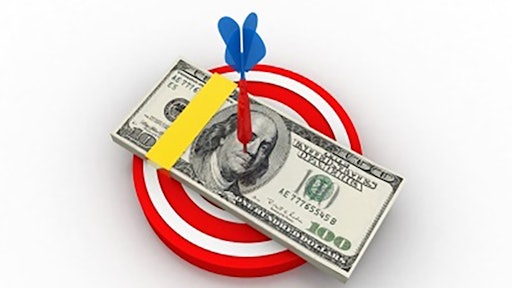 Construction economists' expectations for 2017 are shaping up to be a mixed bag. (See the "State of the Construction Industry 2017" special report on page 12.) As such, it's important to set yourself up for success no matter what scenario your business encounters in the New Year. Here are some steps to get you started:
1. Understand the costs of doing business
This may seem like a no-brainer but you'd be surprised how many business owners/managers have limited knowledge of what it actually takes to run their operation. It's crucial to have a clear picture of what the different segments of your business (equipment, staff, etc.) actually cost and why. If you haven't done so already, sit down with an experienced construction accountant/financial manager to go over annual operating expenses, then identify and formulate a strategy to address any excess costs that may be eating into your profits.
Vary Construction Mark-up Per Job to Maximize Profit Potential
How to Set Specific Construction Overhead and Profit Goals

2. Evaluate your equipment acquisition strategy
Many industry analysts see the growth in rental as the "new normal" for equipment acquisition. Certainly, rental makes financial sense in a range of circumstances. But with interest rates still low and rental rates on the rise, it's important to crunch the numbers to ensure the benefits of rental still outweigh the costs of ownership for the various equipment used on your sites. Where possible, take advantage of telematics systems to get accurate utilization data. Telematics can also help you identify inefficiencies in logistics management that can result in unnecessary rentals on a project.
Can Equipment Purchase Really Beat the Cost to Rent?

ELFA Announces Top 10 Equipment Acquisition Trends for 2016

3. Get educated on the latest technology
Speaking of telematics, most manufacturers offer systems as standard on certain size classes of machines. The data generated can be invaluable, but only if you can interpret what it means. Work with the manufacturer, dealer or third-party telematics supplier to obtain training on how to analyze the data generated. Where available, take advantage of programs that automatically sort and collate the data into practical "dashboards" for easy reference.
As for other technology, it's important to look past the "wow factor" to identify the specific benefits to your operation. Educate yourself to ensure you understand all of the costs, any potential obstacles and the training level required.
10 Construction Trends Shaping the Industry in 2016 and Beyond

Technology Investment Propels Contractor to Greater Productivity and Precision on Complex Concrete Projects

4. Calculate the risks before you bid
It can be tempting to bid every project that comes your way to ensure sufficient work in the pipeline. But before you do, think back to the struggles the construction industry had in 2016 finding workers. With the labor shortage expected to continue, determine if you have the ability to meet a project's workforce demands before submitting the bid. If there's any doubt, assess whether the payoff is truly sufficient to offset the costs of project delays (e.g., late penalties) you may incur.
How Construction Contractors can Turn Risks into Rewards

The Right Way to be the Lowest Bidder on Construction Projects

5. Promote training and education
As competition for skilled workers gets more intense, labor costs will move upward. Consequently, you may actually save money by investing more in worker retention efforts. Training and education should be a key part of this. By helping workers obtain new skills, they become more valuable to your operation, you save the costs of new hires and your current workers gain a chance to move into higher paying roles. It's a win-win in which both parties have an opportunity to walk away with more profit in their pockets. 
Education is Key to Recruit, Develop the New Construction Workforce