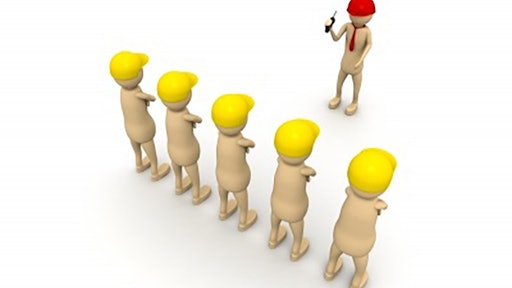 freedigitalphotos.net
If you're looking at ways to improve your construction workforce's effectiveness, we have actionable, practical ideas for you to implement across your business. Implementing these four ideas could be just what you need to kick-start productivity improvements:
1.
Evaluate your employees
Despite the huge cost of construction labor, workers on some projects are only using their tools less than 50% of the time. Evaluating your employees' current day can help you identify time-saving methods. Waiting to be able to begin work, setting up equipment and handling materials all take a significant amount of time. While varied from project to project, understanding how your staff spends its time, through labor tracking, is vital if you're going to make effective changes. 
2.
Utilize data
Businesses now have more data than ever before at their disposal, and if you're not already utilizing this information, you should be. Creating construction project workflows that are based on data can vastly improve your management capabilities. If you leverage the data correctly you can minimize the risk of errors, delays and more. You should have a system in place that allows for work to be scheduled and reported on easily.
3.
Remove administration
Don't forget about the administration work involved in managing your workforce. Site risk forms, fuel expenses, customer invoices, signoffs and other paperwork can result in a huge amount of administration time to type up into back office systems -- if it ever makes it there.
Many construction companies still rely on manual processes, such as paperwork or telephone calls to allocate work and record information. For site workers, this typically means keeping large quantities of different documents with them. The problems with these methods is that paper can go missing, can become unreadable or there can be delays in getting to the person who needs it -- and many more potential issues.
With new field worker mobile apps, you can digitize your forms and collect them on mobile devices and send them directly to the back office system which can remove the admin, errors and other potential issues involved with manual methods such as paper and telephone calls with a complete auditable trail.
4.
Collaboration
Don't underestimate the importance of simply collaborating well. Within the construction industry, you're likely to be liaising with numerous different parties for every project, and communication can have a huge impact on the effectiveness of your workforce. Clear, detailed communication from both sides can help you cut out errors and mistakes that are easily avoided, simply through better understanding. What works for this area will depend on the project and parties involved, but setting out basic processes so you have access to all the information you need is a first step in the right direction.
Why management of a construction workforce is vital for success
With the right procedures in place, effective management of your construction workforce should result in:
Meeting deadlines

—

deadlines are crucial within the construction sector and management is a key aspect of meeting them. Poor management and practices can quickly lead to timings not matching up and delays piling up on a single project, further impacting your pipeline.

Managing downtime

—

one of the key challenges for a construction business is minimizing the time both employees and resources are not put to work. More downtime for either can have a significant impact on your bottom line.

 




Improving costs

—

effective, reliable management should identify where savings can be made across a broad range of areas. Whether recognizing where procedures can be sped up or establishing practices that reduce outgoings, it can increase the profits your firm is making.

Securing business

—

the combination of all benefits can help you secure more business. Effective management of a construction workforce also shows that you are credible and trustworthy, aspects that will certainly be appealing to potential customers.
Sarah Wilkinson is a Global Communications Coordinator at Chevin Fleet Solutions, a provider of fleet management software.