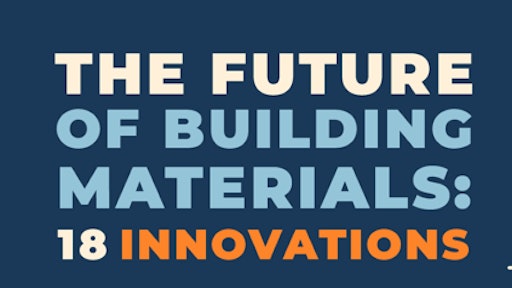 bigrentz.com
A new generation of stronger, lighter and more sustainable building materials is coming to solve the construction industry's main challenges. From natural disasters and sheer costs to environmental concerns and inefficiency, the industry struggles to keep up with demand while maintaining its output. Building projects consume 50% of our resources from nature, often leading to added costs, delayed construction times, and wasted materials.
To address some of these challenges, many innovative firms are developing a generation of new building materials. Materials are being engineered to be smarter, stronger, self-sustaining, sleeker, and easier on the environment.
To keep a competitive edge, construction companies need to stay up-to-date on these material innovations. Buildings crafted with the most modern materials will be more equipped to solve ongoing challenges, reduce their carbon footprint, and make an impact in the industry.
While it can take decades for scientific breakthroughs to make their way to a job site, a new generation of materials is coming. Here are 18 materials that are currently making a buzz in construction and that may very well change the way we build.
Self-healing concrete

3D graphene

Aerographite

Laminated timber

Modular bamboo

Transparent aluminum

Translucent wood

Light-generating concrete

Microbial cellulose

Spider silk

Aluminum foam

Nanocrystal

Wool brick

Pollution-absorbing brick

Hydroceramics

Biochar

Bioreactors

Invisible solar cells
(more on each of these 18 new materials that could revolutionize construction...)