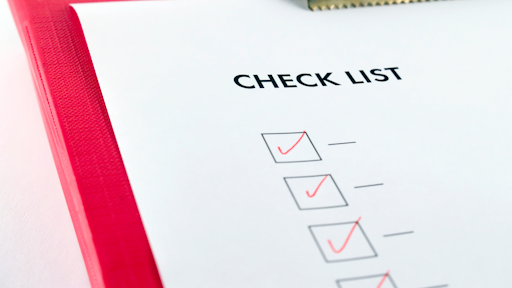 iStock/Getty Images
Construction managers are often faced with some serious challenges that can derail the success of a construction project. These challenges include maintaining a steady pace of construction, coordinating workers and keeping them safe, then managing funds and other resources. 
Added to that, the Construction Management Association of America estimates that a construction project manager can expect to have about 120 responsibilities on a project. This means that managers taking up new construction leadership roles have little room for mistakes or oversights.
If they are able to get the most critical things right at an early stage - especially things like getting off on the right foot with all stakeholders and having a good grasp of project timelines and budget - it will boost their confidence and serve as a commendation for the rest of the project.
Here are five things a construction manager needs to do before a project starts, and two additional tasks they should complete within the first 90 days on a new project.
1. Understand the contract thoroughly
It is practically impossible to effectively manage what you don't know. On a new project, the first few days will be best utilized getting to know the details of the contract. Terms, conditions, penalties and other nitty-gritties must be clearly understood for effective planning.
This is also a good time to ask questions and understand the goals and expectations of the project owners as this will lay a strong foundation for a solid project plan. This knowledge combined with a plan will clarify the following:
The project KPIs and how they will be measured and tracked.
The various job roles and job responsibilities.
Define the critical milestones for the entire duration of the project to ensure steady progression of activities.
Read next: Every Word Counts: Critical Lessons in Contract Language
2. Financial management
Construction projects are not cheap, and delays due to lack of funds are not uncommon. So, the state of the project's finances and any plans for budget monitoring need to be sorted within the first few days of taking over.
To get a complete picture, it's essential that the construction manager asks the following questions:
Are the funds available, and what is the arrangement for the entire duration of the project?
Is the budget realistic?
Is there some allowance for contingencies?
Answering the above questions will make it easier to understand the financial health of the project. Once these questions are answered, attention can then move to tracking and monitoring routine construction expenses such as wages, materials, permits, tools, equipment, etc.
Technology can help here as there is different software available for inputting and tracking all project costs.
3. Establish communication flow
Communication with the project owners, the workers, other managerial level staff and vendors is key to the success of the project.
The earlier days of the project are the best time for a thorough introduction to everyone that will play a part in the venture. Get to know the staff and project owners.
Some important points to cover when planning communication include:
The channels of communication (in writing, by text, etc.)
The reporting structure
Schedules of meetings
How to inform team members about changes, alteration and other new developments
Project status reports, safety audit reports, etc.
Note that poor communication can lead to project failure. A construction manager's people skills will be tested daily alongside his or her technical skills so it's important to get communication right and assure team members that they are always welcome to ask questions.
Read next: 5 Habits of Successful Construction Project Managers
4. Introduce a work execution platform
Although surveys such as the KPMG Global Construction Survey 2016 show that construction companies are still lagging behind in technology adoption, the reality is that digitization will continue to sweep across different industries and refusing to adapt to these changes would not be the best business decision.
The era of trying to manage every detail on busy sites manually with pen and paper is long gone as there are several affordable resources to simplify different construction processes.
For instance, consider the convenience that work execution platforms offer. Most of them come with a mobile-friendly interface with brands such as Ayoga, Procore, Geniebelt, Fieldwire, Autodesk BIM 360, and Aconex - to mention a few - offering construction managers the following benefits:
Collaborate with all stakeholders at every stage of construction.
Streamline all communication and documentation.
Sync comments, upload photos and documents, view project calendars in a single location.
Real-time visualization dashboards.
Access to real-time data, updates, and tracking to help minimize risks and delays.
Some brands allow integration with third-party apps.
Human resource tools for team management and more.
5. Establish an equipment maintenance program
An equipment maintenance plan is necessary to ensure that all assets are covered in order to reduce incidents of unexpected downtime and the risks of injuries to workers. Also, prioritizing maintenance will help to lower overall maintenance costs in the long term.
There are several maintenance methods to choose from, but they fall generally under three main types of maintenance strategies. Whichever one is chosen, the plan will cover a wide range of activities from routine tasks like checking the oil and engine coolant levels to more complicated tasks like electrical and mechanical tests and servicing.
Read next: Creating a Preventive Maintenance Plan for Equipment and Tools Can Improve Profitability

In addition, on very busy sites, it's often a good idea to schedule repairs and servicing during off-peak periods to avoid interrupting the operations on the site.
Once a construction manager has handled the tasks above, these two additional tasks should be done within the first 90 days of a project's start.
Conduct a safety audit
Safety remains a major issue in construction due to the hazardous nature of this industry. According to OSHA, almost 6.5 million people are engaged in 252,000 construction sites across the country daily, but the fatal injury rate in this industry is the highest national average for all industries.
This is the reality because several activities are going on simultaneously that increase the chances of injury. Staff are working at heights, objects may be falling, there's a lot of heavy construction equipment, etc. Many times, all it takes is a slip in attention and there is a safety incident.
Furthermore, the construction manager also has the duty to ensure that there is complete compliance with regulatory safety requirements. Failure to do this could result in stiff penalties and even prison sentences.
One effective way to address safety problems is to conduct a comprehensive safety audit that covers existing safety policies, the state of construction equipment, and other potential hazards. Evaluating workers' training and their awareness of safety procedures is also a critical factor that must be included in every safety audit. This exercise should be handled as a priority and ideally, it should happen as soon as possible within those first 90 days.
Safety audits can also be included as a regular event; and for very large locations, it's usually a better idea to employ a dedicated safety team or outsource it to industry experts.
Delegate some tasks
Trying to do everything alone will create a team where staff will do exactly what they are asked to do and nothing extra. They will always wait for directions, and they will be reluctant to take any initiative on the job.
Rather than that, a busy construction manager will do better with an empowered team that can come up with ideas and solutions. From continuous interaction with the team members during the first couple of months, the construction manager should now have a good idea of some key staff to work more closely with.
After identifying their strengths and weaknesses, gradually begin to delegate some activities, especially administrative tasks like answering or sorting work emails, phone calls, attending routine meetings and so on.
Read next: Tips for Delegating Work
Delegation is vital because it allows for more transparency, it will make the decision-making process smoother and will generally reduce distractions whenever the slightest problem arises - ultimately better time management.
If they must bring issues to the manager, workers can be trained to come along with potential solutions, so that all they need is approval.
Every project is unique and can be a fantastic learning tool for the construction manager. If they can adopt the tips discussed above, it will help to place them in a better position to eliminate many of the pitfalls that cause project failure. These tips will also help them demonstrate strong leadership skills and prove their capacity for handling bigger projects in the future.
Bryan Christiansen is the founder and CEO at Limble CMMS. Limble is a modern, easy to use mobile CMMS software that takes the stress and chaos out of maintenance by helping managers organize, automate, and streamline their maintenance operations.
Additional resources:

20 Tips for Construction Project Managers

Skills of a Successful Construction Project Manager