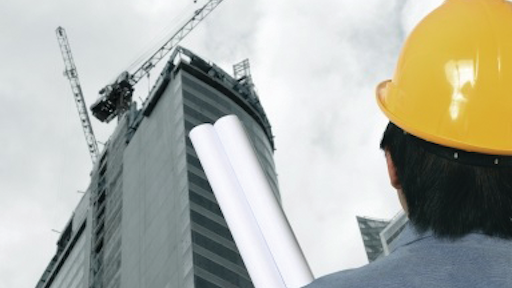 This article was written exclusively for ForConstructionPros by small business loan provider Balboa Capital.
When you're looking to expand your construction business by hiring new project managers, you want to hire talented and hard-working professionals who are experienced in your respective industry. Your potential new hires will be responsible for a myriad of tasks and will require a certain background and skill set to successfully lead a team. Hiring an experienced project manager will increase the chances of a project being completed on time and help ensure that your team is safe while working in the field. You know exactly what it takes to become a successful construction project manager, so what steps should you take in order to find the right person for your business? It is important to remember that hiring a project manager is an extremely important decision because of the responsibilities that are involved. So, this should be a precise and well thought-out process to ensure that the prospect is a good fit.
Write a detailed job description
First, you will want to decide what you're looking for in a candidate and write a detailed and thorough job description. Provide job seekers with a precise description of what qualifications the construction project manager will need and what their responsibilities will be. This may include a variety of tasks including budgeting, coordinating and supervising projects from start to finish. The project manager will also need to obtain the required permits and prepare contracts, among many other tasks. Potential candidates should have experience and proven success in project management and be able to confidently and efficiently lead a team.
Top 10 Trends in 2013 Project Management
Advertise the project manager job opening
The next step will be to advertise the job opening. With the variety of online job sites that are out there, you can expand the reach of your job posting and receive interest from a larger number of candidates. Your construction business should also utilize social media applications and social networking sites, LinkedIn in particular, to promote your project manager job opening. You can also post links to your job opening on Facebook, Twitter and Google+ and drive traffic directly to your company website or LinkedIn page. These social media sites enable prospects to network and connect with your company, which can assist you in finding the right construction project manager.

Interview the best candidates
After screening applications, you will want to schedule job interviews to find the best person for your project manager position. During the interview, ask details about their previous experience in the construction industry such as:
What made you choose to work in the construction industry?
How can you apply your experience to becoming successful at this company?
What are the top skills required of a successful construction project manager?
What types of projects have you managed/worked on in the past?
How did you face obstacles on the job?
What do you know about our company?
The construction industry is growing, and the demand for workers will continue to increase. Hopefully these tips can help you find the right construction project manager for your company.