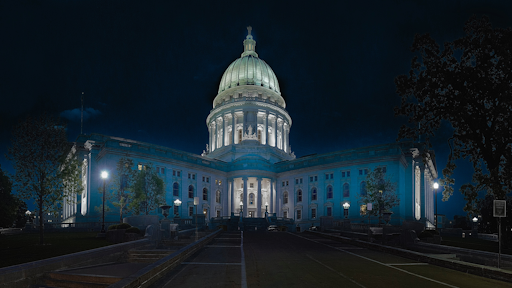 Unsplash
*Editor's Note: The original article appeared on September 18 and was updated with further information on September 20.
The U.S. Federal Reserve has announced it will cut interest rates for the second time this year. Its intent is to protect a record stretch of U.S. prosperity from potential foreign risks, reports The Hill. 
Interest rates will be cut 0.25 percentage points to a 1.75-2% baseline range. This is the second time since July rates have been cut to ease borrowing costs for businesses and consumers. 
Federal Reserve Chairman Jerome Powell has insinuated over the past several months the cuts would be coming in order to prevent a possible recession. Economists don't believe a recession is imminent, but downward trends in many markets and other economic factors don't completely rule it out either. 
Read more in the article "Tailwinds Have Turned into Headwinds" from sister publication OEM Off-Highway.
Declining global growth, continued trade tensions—particularly those between the U.S. and China—and several geopolitical issues around the world factored into the Fed's decision. The hope is cutting rates will stimulate the slightly slowing U.S. economy enough to prevent a possible recession. 
President Trump, however, has insisted the Fed aid the trade war with China by lowering rates even further to weaken the U.S. dollar. His reasoning being the currently strong U.S. dollar is hindering exports for American businesses. 
Powell has said the trade war is negatively affecting the economy, and is partially responsible for a recession in the manufacturing sector, and declining monthly average job gains. It is also causing companies to reduce or pause investment and expansion plans due to the uncertainty of the political and economic climate. 
Read more about how the tariffs cost American businesses $6.8 billion in July.
Some members of the Federal Reserve are in agreement with the President that the interest rate should have been cut further. St. Louis Federal Reserve Bank President James Bullard said he argued for a deeper cut from what was approved by the Fed, reports CNBC. He notes fears the economy is slowing and manufacturing already being in a recession as his reasonings. 
CNBC quotes Bullard as stating, "In my view, lowering the target range by 50 basis points to 1.50%-1.75% would have been a more appropriate action."
Meanwhile, two other members of the policymaking Federal Open Market Committee (FOMC) have said rates should not have been cut at all. Boston Fed President Eric Rosengren additional stimulus is not necessary for an economy with an already tight labor market. He said the cuts risk further inflating prices of risky assets and that consumers and businesses may take on too much leverage due to the rate cuts. 
Members of the FOMC are split with some saying more cuts may yet be made this year while others say there won't be any others. And others, like Rosengren don't believe cuts should be made at all.