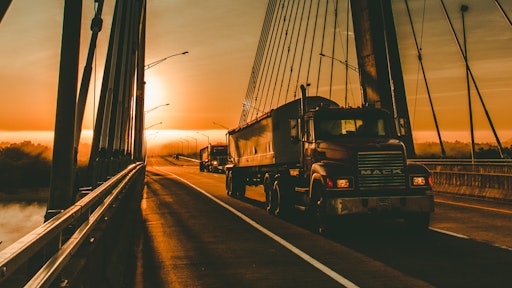 Photo by Taylor on Unsplash
Efficiency, safety and vehicle tracking are imperative to performance – as transportation and fleet managers can attest. Remaining up to date on the latest and greatest software offerings in your industry can have a dramatic impact on company success. This is why review-based rankings such as the G2 Annual Fall Report exist.
According to the 2019 Fall Report, Verizon Connect made a showing in the fleet and transportation management categories. When speaking about the company's having been recognized as leading in six different categories, Verizon Connect VP of Product Management Erin Cave said the results were, "indicative of Verizon Connect's commitment to providing innovative technologies and a best-in-class user experience to customers."
G2 Annual Fall Report
G2 is a peer-to-peer review site that receives more than 2.5 million visitors each month. The G2 Annual Report is released each Fall to showcase which product(s) and service providers scored highest among customers in a range of different categories.
[SPONSORED] Increase profitability and efficiency with your fleet now with a free fleet management system demo >>
Verizon Connect Leads Six Categories
Erin Cave went on to say that Verizon Connect's top performances in six categories, "represent the voice of the user and offer key insights into what products they find most valuable to their business – and are proof that we continue to deliver customers innovative solutions that exceed their expectations."
Verizon led in the following categories:
Transportation management
Implementation (best/easiest to implement)
Relationship (best relationship)
Verizon Connect Fleet Management Software
Verizon Connect's fleet management platform offers an array of software and tools. These services enable fleet managers to track vehicles in the field through live GPS as well as improve productivity while promoting driver safety (by monitoring and reporting things like speeding and harsh driving).
To better serve customers, Verizon Connect has launched the following features over the past 12 months:
Integrated video: AI-enabled dash cam that intelligently classifies harsh driving events
Field service dispatch: Provides tighter integration between fleet dispatchers and on-site service professionals
Navigation mobile app: Bases driver directions on vehicle and load types to reduce miles driven and improve overall driver safety
Better technology in this industry means more efficient and safe operations for fleet managers. Stay abreast of the latest developments to protect your business and employees.
Companies in this article