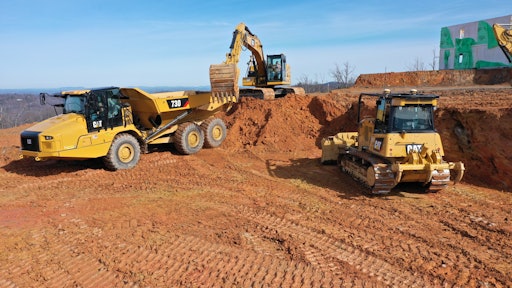 C. Laney and Sons
Predicting the future is not an exact science, and with all of the variables surrounding 2020, it can be downright challenging to plan for the upcoming year. Equipment Today turned to four industry insiders to share their view of market conditions. While they may have different takes on how the overall industry segments may perform, their insights can help you formulate your own action plan for the coming months.
Commercial and Housing Market Forecast Mixed
Two of the industry insiders are confident in continued strength in the commercial and housing construction market, while the other two predict small declines. Not all of the segments in this market category will perform equally, with retail space and hotels ranking among the weaker segments. Power, energy and warehouses may have more upside potential.
Let's look at the economic fundamentals. "There are two major factors at work," says Anirban Basu, chief economist, Associated Builders and Contractors (ABC). "The first is the strength of America's consumer spending-led economy, now in its 11th year of economic expansion. Much of the strength in the economy can be observed in the behavior of the labor market, which continues to churn out net new jobs in large numbers. This has the effect of expanding demand for space of various types, whether in the form of fulfillment centers or office buildings. The other major source of impact is the shockingly low cost of capital."
Previous forecasts regarding interest rates have missed the mark. "Economists had predicted that interest rates would be much higher by now, but rather than rising in 2019, interest rates declined for the most part," Basu explains. "This helped produce a recent surge in single-family building permits and the highest home builder confidence in about 20 years."
Construction industry stakeholders remain upbeat about the first half of 2020, according to ABC's Construction Confidence Index. More than 60% of contractors expect sales to rise over the next six months. "The implication is that there should be plenty of spending in both residential and commercial construction segments this year," says Basu.
Ken Simon-son, chief economist, Associated Contractors of America (AGC), is also optimistic about residential and commercial construction. "I expect modest increases in both residential construction spending (2% to 7%) and nonresidential private and public spending (0% to 4% each) in 2020. The most promising markets are single-family housing and power and energy, especially wind and solar projects and pipelines. Each of these markets should increase by 5% to 10%."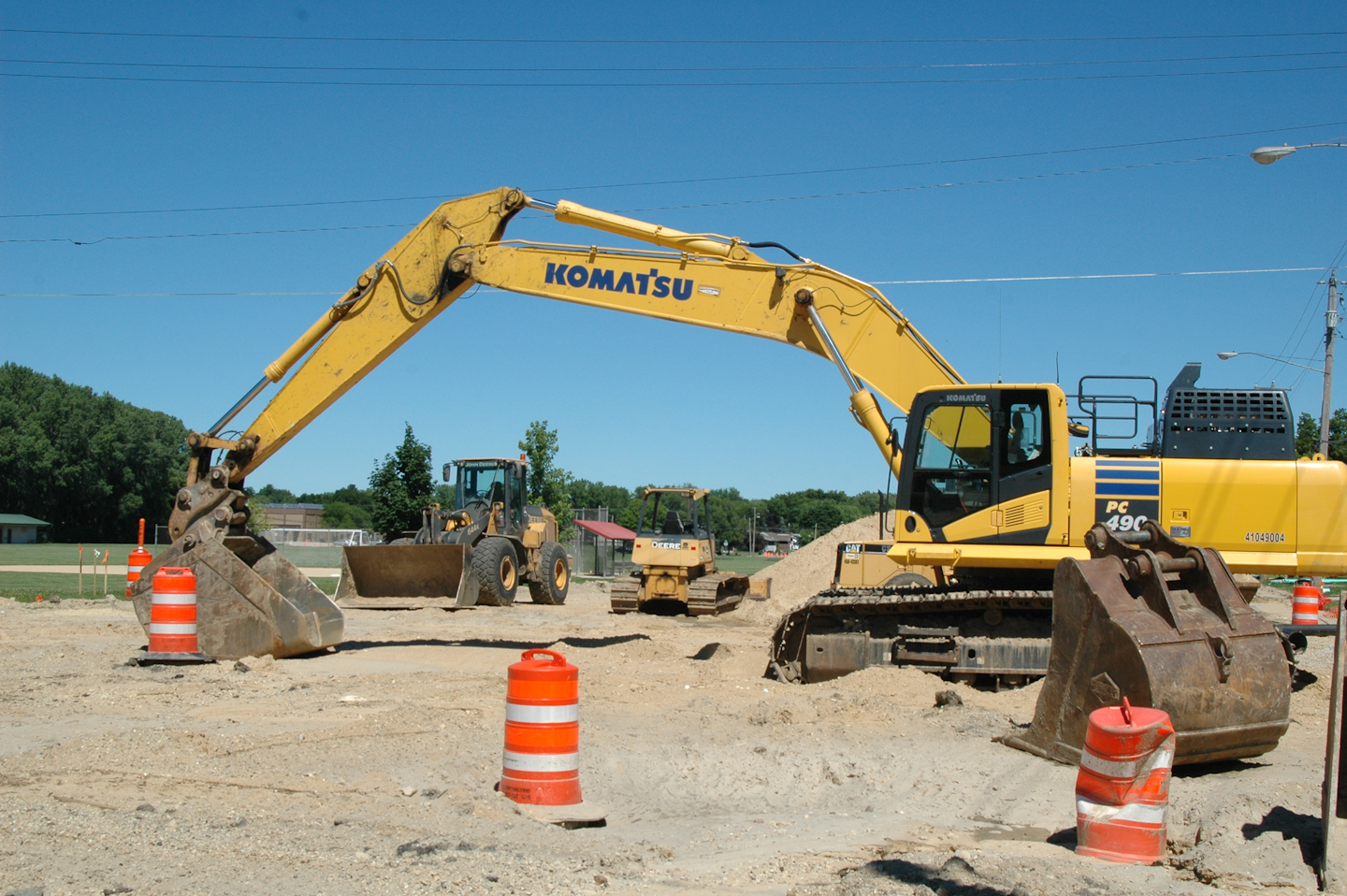 According to IHS Markit, public construction spending in the US experienced healthy growth in 2019, despite a decline in private construction spending during the year. The rise in public construction spending can be largely attributed to a number on infrastructure projects that state and local governments initiated during the year that they had put off while waiting for an infrastructure plan from the Trump administration and Congress.But not all segments of commercial construction look bright. "The outlook remains bleak for retail construction (-15% or more, following a 25% decline in 2019) and fragile for manufacturing projects, many of which have been put on hold because of uncertainty over trade policy," says Simonson.
Richard Branch, chief economist for Dodge Data & Analytics, expects starts in both the residential and commercial building markets to settle back in 2020. "On the residential side, single-family units will slip 5%, while multifamily units are expected to fall 15%," he states. "Despite strong demand, single-family construction continues to suffer from weak affordability and a significant lack of supply of entry level/affordable units that will persist into 2020.
"Multifamily construction, meanwhile, has seen aggressive growth over the past several years fueled by high-value projects in major urban areas such as New York, Miami and Los Angeles," he continues. "However, slowing economic growth in 2020 will lead to less hiring and downward pressure on multifamily starts."
Branch forecasts commercial starts will decline 6% in 2020 to $119.5 billion. "Hotel and warehouse starts will show the largest pullbacks (down 11% and 10%, respectively) as real estate fundamentals in both markets show signs of bottoming out. The office market, meanwhile, will post the mildest drop, down just 2% next year as growth in data center construction somewhat offsets weakness in the traditional office market."
IHS Markit expects commercial construction spending to finish 2019 substantially lower following double-digit average annual growth from 2011 to 2018. "The pullback in construction activity for 2019 has been most notable in the retail and warehouse segments, which fell 28% and 7%, respectively," says Katherine Smith, director of public relations. "Construction of retail buildings has plummeted largely because the retail industry is scaling back the development of brick-and-mortar retail spaces as the industry undergoes changes and shifts toward e-commerce activity."
She adds, "The rise of e-commerce had been a boon to warehouse construction, which rose an average of 22% annually from 2010 through 2018. However, warehouse construction spending declines in 2019 can partially be attributed to weak business investment related to uncertainty around trade-related tariff concerns."
Looking to 2020, IHS Markit expects commercial construction to fall further, with spending forecast to be 6.5% lower than in 2019. "The decline is expected to be widespread, but most notably in office and lodging segments, which account for 60% of all commercial construction spending," says Smith. "Spending on office building construction is expected to decline 4% and lodging construction spending is expected to fall 7%. Like 2019, anemic business investment is expected to be the drag on commercial construction."
IHS Markit also expects residential construction to finish 2019 lower, with spending falling an estimated 9% for the year. "Despite declining mortgage rates, single-family construction spending has been the biggest drag on residential construction activity, falling 10% for the year," says Smith. "One significant headwind to single-family construction in 2019 and into 2020 is the un-affordability of housing to many potential home buyers.
"Rising prices, as well as the rising cost of building a home, has caused home builders to construct larger homes that fall outside of most potential home buyers' price point," she continues. "In 2020, residential construction spending is expected to be relatively flat, with a decline in single-family construction offsetting 5% growth in improvement spending."
Public Construction to Maintain Current Level
According to IHS Markit, public construction spending in the U.S. experienced healthy growth in 2019, despite a decline in private construction spending during the year.
"The rise in public construction spending can be largely attributed to a number of infrastructure projects that state and local governments initiated during the year that they had put off while waiting for an infrastructure plan from the Trump administration and Congress," says Smith. "Because a plan never came to fruition, states and localities started a number of projects — specifically highways and streets projects — that caused public infrastructure construction spending to rise during the year."
Going into 2020, IHS Markit expects overall public construction spending to be relatively flat for the year. While state and local entities are leading the charge, there is some uncertainty over federal funding in 2020. The FAST Act expires in September, and as of this time, there is no new legislation to extend surface transportation funding.
"The bright spots for the year will be public healthcare building spending, forecast to rise 7%, and state and local spending on highways and streets construction and water and sewer construction, with expected increases of 2% and 8%, respectively," predicts Smith. "It is notable that in 2019 the state of Illinois passed a $45 billion infrastructure plan, which is expected to result in public construction in these segments beginning in 2020. In contrast, spending on public transportation and government buildings is forecast to pull down growth for 2020."
Basu remains optimistic about infrastructure spending. "There is little reason to believe that infrastructure spending will soften in 2020," he says. According to ABC's Construction Backlog Indicator, the infrastructure category has improved more than any other construction segment during the first 10 months of 2019. 
"State and local government finances continue to be in solid shape, driven by a combination of higher income, retail and property tax collections," notes Basu. "That leaves more money available for infrastructure investment. Moreover, low interest rates make it advantageous for governments to float bonds to finance substantial infrastructure outlays.
"Among the categories of infrastructure expected to experience the fastest rate of growth in construction spending are water systems, public safety and roads and bridges, presuming that Congress manages to address the impending insolvency of the nation's Highway Trust Fund," he adds.
Simonson believes the strongest public categories are likely to be highway and street construction and transportation, especially transit and airports. "The cumulative impact of several years of state fuel tax increases, wider use of tolling, voter and legislative approval of transit bond issues and growing air travel should ensure sufficient funding to boost spending on these categories even though Congress is unlikely to approve new federal funds for infrastructure," he says.
Branch predicts public construction will benefit in 2020 from the stability of government funding for projects. "Institutional building construction starts, which include projects such as schools, hospitals, and airline terminals, will remain essentially flat at $142.5 billion," he forecasts. "The strength in the institutional market will be in education buildings and healthcare (starts will rise 2% and 3%, respectively). Education activity will benefit from moderate demographic growth in the K-12 population, while aging baby boomers provide strength to the healthcare market."
He adds, "Public works starts (streets/highways, bridges, water, sewer, etc.) will increase 4% in 2020 to $164.3 billion as federal funding for transportation and water projects moves slightly higher."
Trade Agreements could ease material pricing pressure 
Pricing pressure is usually linked to supply and demand. "With construction starts only expected to post a mild pullback in 2020, material pricing pressure should remain a significant issue," says Branch. "That, however, will be offset somewhat by an easing in trade uncertainty due to the agreement on the USMCA (United States-Mexico-Canada Agreement) and the Phase One trade deal between the U.S and China. Wage pressures will also remain acute next year due to the significant shortage of skilled labor in the construction industry."
There are geopolitical risks, as well. "As always, volatility in the Middle East can cause abrupt price increases for oil, affecting diesel fuel and asphalt purchased directly by contractors, as well as the fuel cost they pay in freight bills for delivering materials and equipment and for debris removal," says Simonson. At the moment, there appears to be reasonable supply/demand balance for most materials. But agreements that remove tariffs — or the imposition of higher tariffs — could cause sudden, significant price changes for steel, aluminum, copper and lumber.
A recovering global market could drive up demand. "After a rather weak 2019, the global economy appears to be firming," says Basu. "This is due in large measure to stimuli being offered by policymakers in China, Europe, the United States and elsewhere. The implication is that commodity prices are likely to rise in 2020, producing higher construction materials prices.
"The first phase trade deal with China and the new USMCA agreement further support this narrative, since each stand to reduce the level of economic uncertainty facing various decision makers, thereby supporting more rapid and stable global economic growth," he continues. "Issues between the United States and Iran, as well as commitments by OPEC nations to cut oil output, have helped to push oil prices in North America past the $60 mark as 2020 begins."
The Pricing and Purchasing group at IHS Markit anticipates construction material prices to increase slightly (in aggregate) for 2020. "While some raw material prices are still searching for bottom, others are beginning to see moderate price increases," says Smith. "We have characterized the environment in supply chains as clearly favoring buyers for the past six months. However, we believe a subtle shift is beginning. Manufacturing activity is stabilizing after slowing globally for the past 18 months."
She adds, "Improvement in physical demand will be accompanied by a degree of inventory restocking, providing a modest boost to apparent consumption. The slow tightening in markets will become apparent during the next four quarters, with pricing leverage between buyers and goods producers becoming more balanced by the second half of 2020."
Recent trade policy developments have proven favorable, relieving some uncertainties and supporting IHS Markit's view of moderate price growth. The Mexican Senate approved the amended USMCA and, following Congressional ratification, the agreement was recently signed into law by President Trump. The next step is ratification in the Canadian Parliament, which should occur in 2020.
The primary upside risk to the forecast is the reversal of the Phase One trade deal between the U.S. and China (defined as China excluding Taiwan, Hong Kong SAR and Macao SAR). "This agreement rolls back not only some of the tariffs between the two countries but lays the framework for a broader Phase Two agreement that would lower or eliminate them entirely," Smith points out. "Most important perhaps, even a Phase One agreement removes some of the guesswork that has been inhibiting business planning and thereby slowing growth.
"A risk going forward is a collapse in Phase Two negotiations over some of the contentious issues, such as Chinese state subsidies, avoided in the Phase One deal," she comments. "Such an outcome that reimposes tariffs or brings new higher tariffs rates would mean higher costs — and, in turn, [higher] prices for construction raw materials."