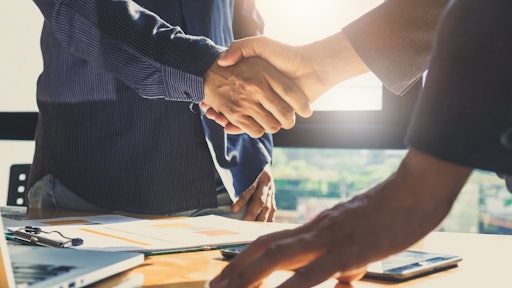 @itchaznong - adobe.stock.com
The Construction Financial Management Association and Arcoro announced that they have teamed up to make HR management easier through a new certificate program.
According to the companies:
As construction companies continue to navigate challenges in recruiting, hiring and retaining employees, a new advanced certificate program is being offered to help professionals address the industry's unique HR needs.
CFMA, the only nonprofit dedicated to the success and growth of construction financial professionals, is launching the Human Resources for Construction Finance Certificate Program, with support from Arcoro, a provider of HR management solutions for the construction industry. The curriculum is designed with a human-centric approach emphasizing the importance of solid HR policies and a strategy-forward culture as a vehicle for attracting and retaining talent.
"The HR challenges that construction companies deal with are quite different from those that other industries face, and they must be addressed as such. We're proud to sponsor CFMA's vision for a training program that will help professionals at construction companies gain the knowledge and insights to help them more effectively approach their HR function and processes," said Carrie Gardenhire, channel associations manager at Arcoro.
"We extend our sincere gratitude to Arcoro for their invaluable sponsorship of CFMA's new Human Resources for Construction Finance Certificate Program. Their generous support enables us to equip construction financial professionals with the essential knowledge and skills needed to tackle the ongoing HR challenges in our industry," said Neil Shah, CFMA's president and CEO. "With their partnership, we are able to empower our participants with the tools necessary to navigate HR law, foster a strategic culture and successfully address the workforce demands of today's construction companies."
As part of the HR for Construction Finance Certificate Program, participants are discussing case studies once a week from July 25 to August 22 during live online roundtable discussions led by seasoned industry professionals. A private online discussion community is also providing opportunities to share thoughts and engage with fellow participants.
The program covers the following modules:
Defining Your Organizational Culture: What Type of Company Are We Going To Be?
Understanding and Preventing Discrimination in the Workplace
Legal Components of HR
Designing an Employee Benefit Program
The Employee Life Cycle
Participants were awarded a digital certificate of completion badge upon successful completion. For each live session an individual attended, they received 1.5 CPE credits in the field of Personnel/Human Resources and 1.5 CPE CCIFP Maintenance credits within the Knowledge Domain of Human Resources for a possible total of 7.5 CPEs.
Companies in this article