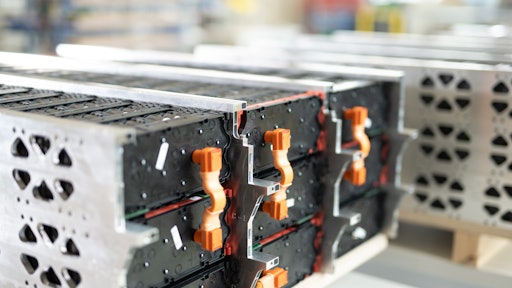 John Deere
John Deere today announced that it has decided on a new location for the construction of a new manufacturing facility. Deere plans to break ground on the facility, which will be located in Kernersville, N.C., this fall, with production starting in 2025.
According to the press release:
Deere & Company (NYSE: DE) announced the construction of a 115,000-square-foot manufacturing facility. The factory will expand production capacity of Kreisel Electric (Kreisel) products. Kreisel, which John Deere acquired majority ownership of in 2022, produces innovative battery technology for e-mobility and stationary systems, as well as comprehensive Level 3 charging solutions. The planned production facility can support a production capacity of up to 2 GWh.
"Our customers are facing challenges that require their businesses to be more dynamic than ever before — we are engineering the technological innovations they'll rely on to do so," said Jennifer Preston, global director of John Deere Electric Powertrain and CEO of Kreisel. "Together with Kreisel, John Deere is expanding its electrification portfolio to include more scalable solutions to meet a wider range of our customers' application needs. This investment is a great step forward as we work toward our goal of demonstrating viable low- and near-zero-carbon power solutions by 2026."
John Deere has been providing customers with safe and reliable power solutions for more than a century. With the new battery manufacturing facility, the company will develop and manufacture Kreisel battery and CHIMERO charger technology, building on the company's commitment to safety and quality.
This new facility will support a production capacity increase to serve the off-highway market in North America. John Deere is also upfitting a facility to enable battery production at its factory in Saran, France — the primary manufacturing location for John Deere engines in Europe. The Kernersville-based facility will have a non-fossil-fuel-consuming design and is prioritizing sustainable energy features in major systems like the facility's HVAC, energy recovery system, state-of-the-art lighting, and irrigation control.
The new facility will be equipped to produce Kreisel battery pack designs and CHIMERO chargers as the company reinforces its commitment to helping John Deere and original equipment manufacturers navigate the rapidly changing electrification landscape.
"As the demand for electric solutions continues to increase, this strategic investment in growing our production capacity will help strengthen our position as an international battery technology leader. Within the evolving off-highway equipment market, we are prioritizing the development of a robust charging ecosystem and battery portfolio that can support and sustain the long-term adoption of electrification across a wide variety of applications," said Pierre Guyot, senior vice president of John Deere Power Systems and chairman of Kreisel.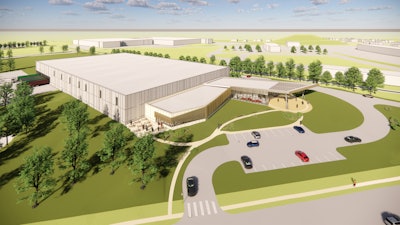 Why Kernersville?
John Deere has a rich history in the community of Kernersville that began with the creation of its Kernersville campus in 1988. The town provides access to a diverse pool of technical talent from local trade and academic institutions and is well-connected to infrastructure, including highways, seaports, and airports.
The North Carolina Department of Commerce led the state's support for the company during its site evaluation and decision-making process. The next phases of the development of the facility and construction timelines are subject to additional regulatory approval.
"The addition of this John Deere battery facility aligns with our county's efforts to be a leader in advanced manufacturing throughout the Southeast," said Mark Owens, president and CEO of Greater Winston-Salem, Inc. — an organization promoting business growth and sustainability in Winston-Salem and Forsyth County. "We are proud to support employers in this sector as the field develops with new technologies and innovations. In turn, we appreciate the commitment of our existing employers that continue to invest here and grow the workforce. We are excited to welcome Kreisel Electric as they establish their North American headquarters and thank them for choosing Forsyth County."
Companies in this article