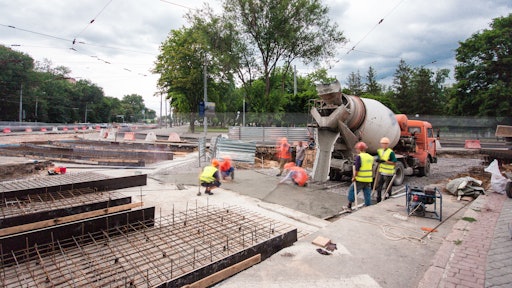 @neiezhmakov - adobe.stock.com
White Cap recently announced its partnership with BrownCo Manufacturing & Sales. Acquiring BrownCo will help White Cap to provide service to more customers.
According to the company:
White Cap, a distributor of specialty construction supplies and safety products for professional contractors, has entered into a definitive agreement to acquire BrownCo Manufacturing & Sales, a leading distributor of specialty concrete products for commercial, highway, and bridge contractors across Oklahoma.
"The BrownCo team has built strong customer relationships through their industry expertise and steadfast service," said John Stegeman, CEO of White Cap. "I'm excited to see what we will accomplish together with access to an even broader array of products and services for both organizations."
"Joining the White Cap Team allows us to serve our customers with the ultimate product offerings, the ultimate customer service and many more resources that will allow us to remain a leading supplier in the concrete industry in Oklahoma," said Tom Brown, owner of BrownCo Manufacturing & Sales.