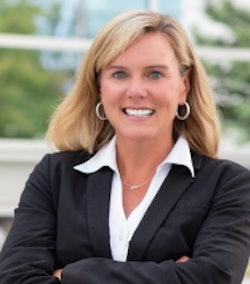 Cummins Inc.
Cummins has announced that Amy Davis will assume leadership of both the Accelera and Components Business Segments, serving as vice president and president – Accelera and Components, effective Nov. 1, 2023.
The Accelera and Components businesses will build off the strength of Cummins' incumbency, while ensuring the businesses seize opportunities to grow, improve performance, and transform their portfolios over the course of the energy transition. Together, the company can leverage customer relationships and partnership opportunities across the energy transition, while unlocking the capabilities and technologies that exist across the two portfolios of businesses.
Davis has led the Accelera business since 2020 and has a strong track record of growing and evolving the businesses she leads, while leaning on existing skills and investing in the growth and development of her workforce. In Accelera, Davis led the acquisition and integration of several key businesses, growing annual revenues more than 400% and increasing electrolyzer order backlog tenfold. Davis is familiar with the Components Business, having served as vice president of the Cummins Filtration business prior to her current role, where she achieved record revenues and profits.
Davis joined Cummins in 1994 and had held numerous roles. Prior to her role in the Filtration Business, she served as president of the Cummins Northeast distributor, where she oversaw significant revenues and profit increases. She has also served in other roles at Cummins, including general manager of the European Bus Business; marketing communications for the Engine segment; leader of Market Strategy, Planning and Customer Support Excellence in global engine markets; and executive director of the Medium Truck and Bus Business.