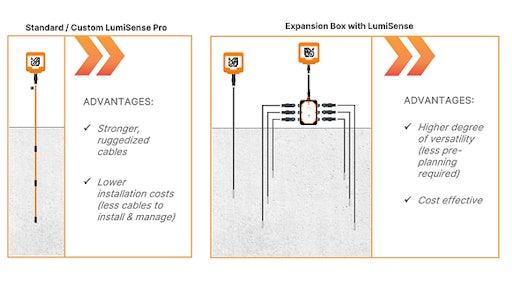 Brickeye
Construction technology company Brickeye has announced the closing of a $10 million investment round.
According to the company:
Brickeye, a leading construction IoT and data analytics technology company, announces the successful first closing of a $10 million investment round. The company welcomed new investors BDC Capital's IP-backed Financing Fund and Graphite Ventures, with additional funding from existing investors GreenSky Ventures, Brightspark, EDC, and MaRS Investment Accelerator Fund. Brickeye intends to use the funds for continued growth of its risk mitigation and productivity platform for the construction and insurance industries.
Harnessing the power of Internet of Things (IoT) technology, Brickeye's suite of solutions enable job site monitoring, intelligent alerts and analytics, and smart automations. This empowers general contractors, owners, developers, and insurance providers to effectively mitigate risk, boost productivity, and safeguard margins of high-rise building and infrastructure construction projects. Brickeye is transforming how insurance providers place, underwrite, and protect policies by helping insureds de-risk projects in pre-construction and mitigate risk during construction.
"We are excited about the opportunities that lie ahead as we continue to innovate and empower the construction industry with our technology," said Tim Angus, CEO of Brickeye. "This investment round reaffirms our commitment to providing game-changing solutions that reduce risk and drive productivity, ultimately benefiting everyone involved in construction projects."
"Brickeye has enormous potential to positively disrupt the construction and insurance industries with its job site IoT platform which optimizes data capturing, risk management, productivity, as well as reducing the environmental footprint of construction sites," said Anne-Marie Bourgeois, Partner, Intellectual Property-Backed Investment at BDC Capital. "The company's IP strategy will be an important asset in its growth journey.''