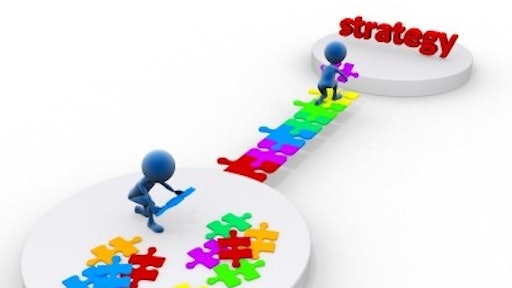 freedigitalphotos.net
Client retention, or keeping your customers in your "back pocket," isn't easy or a one-time effort. There are software systems available today that can even empower your efforts by tracking who your customers are, what hobbies and interests they have, and what level of productivity you have experienced with each customer.
Client Retention 101 is about the basics of holding on to your current customers and those you'll acquire this year. Practice the following retention efforts and you will clearly be on the right track about sustaining positive and profitable relationships.
1. Schedule Quarterly Customer Contacts Annually
At the very least you should be making some form of contact quarterly after the completion of a project. The contact might be a Thank You card, an e-mail message, a new advertisement of services you are offering, a seasonal or holiday "best wishes" card etc. The key is simply to keep your name, and preferably your face too, in your customer's vision.
2. Collect Client "Intel" and Use It!
You need to begin collecting facts about each of your customers from the first moment that you begin a relationship. What is their work history? Do they have kids? How old? Birthdays? What are their hobbies and interests? Who is their favorite ball team, player etc.? Remember, collecting client "intel" isn't enough; you must execute efforts that reflect your willingness to maintain a relationship. Sending birthday greetings to a client sends the signal that you wish to maintain some form of a relationship. Congratulating a client on their child's graduation reinforces your effort to stay in contact. They know what you're doing by staying in touch but they also recognize that most contractors DON'T work hard to stay in touch!
3. Share Your New Services with Customers
This might very well be the best excuse to send a mini-newsletter out on a quarterly basis. First, it reinforces that you're still in business. Second, it communicates that you're also developing and interested in improvements, quality, and growth.
Such a newsletter can often highlight new customers your company has performed work for with success. Many past customers are often impressed or persuaded by who you begin to perform work; it reinforces their belief in you when they learn of other customers who have embraced your company.
4. Conduct "Lunch & Learn" Twice a Year
Lunch & Learns are still one of my favorite client retention efforts as they offer a mix of a little relationship building with more on the business side of things. Secure a hotel banquet room and invite past clients and new prospects to a light lunch. While the mixed attendees are eating lunch, secure a speaker -- other than someone from your own company -- who can present a topic of interest for those in attendance. It might be a topic on your own industry, financial investing, public relations etc. Find a topic that you think might be just right for your clients but start holding two Lunch & Learns a year.
I would suggest that you hold these sessions about September to remind folks about budgeting you into their next year's plans and in March for those "Johnny come latelys" who forgot to book work the previous fall. These sessions may start off small but they will grow over time. This time also allows your past clients to mingle with your new prospects. Trust me, your past clients always speak well of you, your company, and your services.
5. Schedule a Client Business Update Meeting
This should actually be part of your sales effort from the last project you completed with a client. The meeting should address what future plans they have for expansion, including what needs they have that you can assist them completing.
Many times a customer will discuss, during a project, their plans on adding another room or wing to their building or how they want to add another parking area in the upcoming budget year. Such conversations should not fall on deaf ears. In fact, many customers will be pleased that you remembered and are actually holding them accountable to doing what they had planned to complete.
6. Always Work to Secure Client Referrals
Don't ever pass up an opportunity to ask your customers (past or current) about other individuals or companies that they might refer you to. First of all, this reminds your customer that you are growing your own company. Past happy customers normally are very glad to pass on good news and experiences. Secondly, it is also not uncommon for a customer, while giving you the names of other potential clients, to suddenly realize they have more work that they need you to complete. Once again, don't ever pass up the chance to get more referral business…it's the most profitable work you can land without having to spend a lot of money to develop!
The tips and techniques just listed are not difficult to perform. What is difficult is to remember to perform them. Client retention is not easy; it does take work, but it primarily takes either a greater memory or – better -- a schedule where you and your company leaders map out the what, when, and where of retention effort.
Good luck!
*This article was originally published in 2013 and republished in 2019.