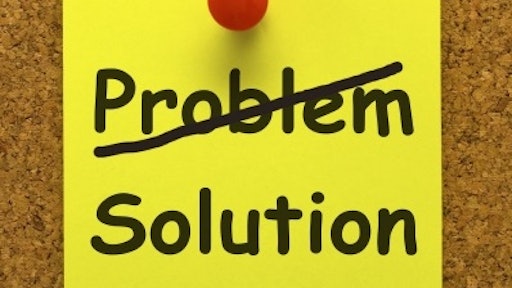 Defects that take place during our construction process should be addressed and resolved. That's the short story. But let's first look at why we may be incurring defects.
Defect causes
Untrained workers performing work
Workers are in a hurry to get in and get out
Work is performed without a leader's or crew's huddle
Crews never quite got the actual drawings or specs
Poor material from supplier
Crew using the wrong tools or equipment (or poorly maintained tools or equipment)
Apathy, ignorance or just flat-out bad attitude by workers
Workers are at end of multiple 60- to 70-hour work weeks
As you can see from the list many defect causes can be eliminated through better planning or organization. For example, having a training plan that takes low-skilled workers and formally trains them to complete tasks, use tools in the right manner and operate equipment safely can prevent a worker making unnecessary mistakes.
Resolving most defects, however, requires more of the problem-solving route. The goal should always be to correct any defect or defective process "once and for all." Short of providing an in-depth presentation on preventing quality defects in both work processes and actual construction results, let me share a few defect-prevention techniques.
1. Discuss work process to be completed with workers who will be completing it
No surprise here, or there shouldn't be. It's always a quality idea to visit with your workers prior to their beginning their work tasks for the day. The time to discuss task completion and address any potential quality issues or difficulty I call the "crew huddle." 
2. If needed, line-out the order of work process for clarity
This is probably not followed by many contractors, but I highly recommend the execution of a documented work process on any job where there are questions, obstacles or challenges that we know about. Also, anytime you have less-experienced workers or leaders it's probably a great idea to provide such greater instruction to those in need.
3. When a defect is first found…apply fast and safe correction
The goal here is rather obvious…get the job completed! You may need to make some dramatic improvements or changes to fix the defect, but that's your first point of action…so do it!
4. Discuss possible causes for defect (root cause identification) with those who were engaged with defect
You must know what you are dealing with before applying any solution. You may need a short-term "band-aid" to get you through a period of finding the root cause, but work hard to gain a clear understanding before taking the right correction effort.
5. Upon solution, create a Learned Lesson
Whenever you have fixed a defect that especially costs you time and money (and what defect doesn't?), be sure to create what I call a Learned Lesson. This might be a document, a new SOP or a presentation for your entire company to make sure that why the defect was realized never happens again!
While construction is both a science and an art, defects are often realized when the "science" is not followed or the "art" was not thoroughly researched before doing. Allowing defects, the same defects, to exist is not only poor business…it's almost criminal for the contractor.