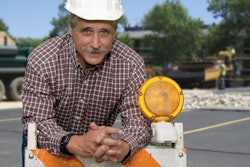 The Contractor's Best Friend
Brad Humphrey has been involved in the construction industry for more than 30 years. He started his career as an apprentice plumber during his early years of college and over the years has been a partner in several successful contracting companies including paving, flat work concrete, and even the pool building business. Throughout his career, Brad has served at the front line as well as at the senior leadership level and many positions in between.
While he's provided growth and operational strategies to some of the biggest general construction contractors throughout the world – he works with contractors of all types and sizes from smaller "mom and pop" businesses to growing mid-size firms.
Brad's nickname, The Contractor's Best Friend, was given to him by several of his clients. It's a nickname that has "stuck" and he feels honored to have.
Brad has authored several books and written more than 150 "how-to" articles that have been published in more than 15 construction industry trade magazines. He's developed more than 100 contractor-focused educational workshops, including his very well received Leadership Boot Camp and Leadership Boot Camp+, intended for the developing foreman, superintendent, and project manager.