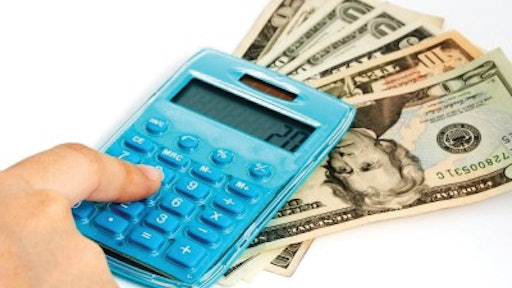 This article was written exclusively for ForConstructionPros by small business loan provider Balboa Capital.
Heavy equipment. Employee salaries. Computers and software. Marketing efforts. Business taxes. Legal fees and business insurance. These are just some of the many business-related expenses that construction companies and contractors are responsible for. The only way to cover these costs is by having an adequate amount of working capital on hand at all times. Working capital is the available cash that your construction business has for day-to-day operations, and it is vital to your success and growth. You need it to cover your short-term debt and keep your credit in good standing. Equally important, having the ability to cover your financial obligations in a timely manner is good for your company's professional reputation.
As a construction business owner or independent contractor, you might be familiar with slow sales cycles that can occasionally occur during the year. The construction industry is cyclical and dependent on things such as housing data, manufacturing numbers, industry trends, and the US economy as a whole. To keep your business running during the offseason when revenues decrease, it is important that you have enough working capital saved to meet all of your company's financial obligations. One way to acquire cash for your construction business is with a working capital loan.
What is a working capital loan?
A working capital loan is a short-term loan option that can be used for a wide range of general business-related expenses. Working capital loans are often preferred by construction companies and contractors over bank loans because they have a higher approval rate than conventional bank loans. Perfect credit isn't needed in order to qualify, and the paperwork is minimal. A working capital loan is a quick and hassle free means of securing cash without a lengthy borrowing process, providing construction companies and contractors with funding in as little as one week, depending on the financing company they choose. 
How to obtain working capital
Once you have determined how much capital your business needs, take the time to find the right financing company to work with. In a perfect world, it would be conveniently located in your hometown and have a division that specializes in working capital loan products for companies and independent contractors in the construction industry. However, Internet technology has enabled financing companies to conduct business in an equally efficient manner. Banks and independent micro-lenders offer the full complement of web-based services for the ultimate in convenience; loan calculators, tax deduction calculators and online loan applications.
Having the necessary financial documents ready will help to expedite the process once you apply for a working capital loan. Most lenders will require bank statements from one to three years in order to verify your annual revenue. The lender will also need to conduct a credit check before they complete the process. Being knowledgeable of these things, and having the required documents on hand, can help speed up the loan application process.
Don't let an unexpected lack of working capital affect your company's ability to run smoothly. Take the necessary steps to maintain adequate cash year-round. You can do this by consulting with your financial planner or business accountant to get real-world strategies for success based on your individual financial situation. And if a need for business cash is on the horizon, consider applying for a working capital loan.