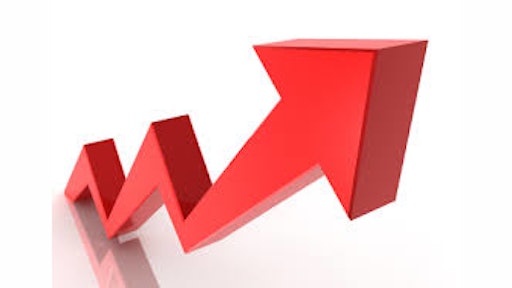 The Associated Equipment Distributors (AED) held its Annual Executive Forum last month in Chicago and I have to say the mood was positive, with the dealers and rental companies in attendance expecting contractors to have more work on their plates for the remainder of this year and into the next two years. It has been years since I have seen so many AED members smiling about the industry results, and it's about time.
One of the key speakers was Dave Swicke, senior regional economist for the Portland Cement Association. His key findings are as follows:
2011 generated the lowest mark for this recession with construction work falling 38% in the process.
Construction spending is expected to hit its 2006 high again by 2018.
Current 2014 growth is being driven by the private sector with the public sector returning in 2015. Public sector growth in 2014 is virtually zero at this point in time.
It appears the economy will somewhat stagnate in terms of growth even though household debt is decreasing and consumer confidence is increasing.
Both single-family and multi-unit housing is expected to drive toward pre-recession levels.
Nonresidential construction spending is expected to increase about 9% annually in 2015-16.
Not a lot of bad news here except for the lack of construction workers to do the work. It is thought that market forces will solve this problem.
Market Shift for Equipment
I also had a spot on the agenda and was able to discuss the expected changes in the equipment rental markets. I had 20 slides that each started out with a number and that's it. The audience was to ponder the number and tell me what it represents.
I started out summarizing a Forbes Insights CEO Survey and put these three numbers on the first slide: 90%, 72% and 59%. The percentages represent the top three areas of concern over the next three years. So what do CEOs see as the top three threats?
90% fear loss of market share
72% fear loss of product relevance
59% are concerned about new entrants into the marketplace
For the equipment dealers in the audience, this hit home when you consider the secular shift taking place in the equipment rental business.
The next number I shared was: $38 million to $51 million. This number represents the American Rental Association (ARA) estimate of rental growth — a 34% increase by the end of 2018. Now you know why I started with the first set up numbers. If the demand for rental on jobsites increases at this rate, dealers have to change their business model to stay in the game.
The next number was 54%. It represents the ARA's estimate of the Rental Penetration Index, which measures the percentage of rental units on jobsites compared to the total number of usable equipment units. In the UK, this figure can run as high as 85%, and I see our market trending toward this figure. Is it any wonder that dealer CEOs are looking over their shoulders?
Probably the biggest indication of market shifts comes from this number: 95%. If you can believe it, 95% of contractors answered "No" when asked if they specify a brand when ordering rental equipment. If this is the case, what happens to both dealer and brand loyalty?
Do you see what is happening here? The market is shifting and contractors are significantly contributing to this shift. In my mind, this shift has to happen if contractors want to be competitive in their areas of expertise.
What's your opinion? Let me hear from you with your thoughts.
P.S.: I hope you enjoyed our last two articles about the bid process. I know there were a lot of calculations in the examples, but they are numbers every contractor needs to both understand and use when bidding work.
Join the conversation or share your asset management concerns or insights via the Contractor Help Station hotline. Contact Garry at (708) 347-9109 or gbartecki@comcast.net.