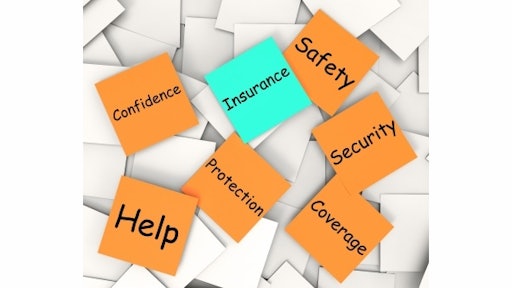 This is the second of a two-part article dealing with insurance issues facing construction professionals. In Part 1, the article discussed basic types of coverage and when each would be useful in the construction context. Part 1 also included several issues construction professionals should be aware of when selecting an insurance carrier. Part 2 of this article discusses some of the most common exclusions in construction policies, and how to make sure that there are no gaps in coverage.
Exclusion issues
Virtually every insurance policy also has certain exclusions for which coverage will not apply. For example, the standard Insurance Services Organization (ISO) Commercial General Liability (CGL) policy form has a list of 17 specific coverage exclusions listed in the policy. Typically, a policy includes exclusions because separate, specific coverage is provided elsewhere in the policy or occurrences are covered by other types of insurance that the insured can and should purchase. It is important to be aware of any exclusions or limitations on any insurance policies and plan accordingly, whether by purchasing supplemental coverage or implementing or changing business practices to minimize excluded risks.
1. Claims-Made/Claims-Occurrence Exclusions

This exclusion is particularly important in the context of a CGL policy. CGL policies are written either on a claims-made basis, meaning the policy only covers claims that both occur and are actually made during the time in which the policy is in force, or on a claims-occurrence basis, meaning the policy covers claims stemming from events occurring during the time in which the policy is in force, regardless of when the claim is actually made on the policy.
A claims-made policy provides coverage for claims only if, at the time the claim is made, the policy is both currently in effect and was in effect when the injury or damage occurred. A potential problem can arise with a claims-made policy because when an insured discontinues coverage or switches carriers (as many insureds often do), coverage may completely disappear. In this situation, "prior acts" or "nose" coverage and "run-off" or "tail" coverage can be purchased for the claims-made policy to cover potential claims on past work that are made outside of the effective term of the policy.  
A claims-occurrence policy, on the other hand, provides coverage for a fixed window in time (determined by the policy effective date), meaning that even if a claim is made 10 years after the expiration of the policy (provided there are no statute of limitations or statute of repose issues), a claims-occurrence policy will provide coverage if the claim occurred during the effective dates of the policy.
2. Contractor/Project-Type Exclusions

Contractors involved in "high risk" trades (trades that often face large exposure in construction defect lawsuits), such as earthwork/grading, framing and exterior stucco finishers, as an example, may not be able to obtain traditional insurance policies. Some policies may exclude coverage for certain types of projects, as well. Oftentimes, for example, a CGL policy will not provide coverage on condominium construction projects due to the risk for potential class action lawsuits related to common construction.
3. Contractual Liability Exclusions
Under most insurance policies, insurers exclude coverage for liabilities of third parties assumed by the insured under contract which the insured would otherwise not have under the law. These liabilities are typically assumed through an indemnification provision in a contract between an insured contractor and other parties. There are two main exceptions to the contractual liability exclusion. Coverage will be provided in situations involving: (1) liability the insured would have in the absence of contract; or (2) liability assumed in an "insured contract." The term "insured contract" is defined in most standard construction contracts to include: (1) a contract for a lease of premises; (2) a sidetrack agreement; (3) any easement or license agreement; (4) an obligation to indemnify a municipality; an elevator maintenance agreement; or (5) the part of any other contract or agreement pertaining to the insured's business under which the insured assumes the tort liability of another party to pay for "bodily injury" or "property damages" to a third person or organization.
4. Damage Exclusions
In recent years, pollution damage issues arising during construction projects have become an increasing concern and are now typically excluded under construction insurance policies (hence the need for specialized pollution coverage, discussed in Part 1 of this article). Mold damage is also rapidly becoming a very common exclusion on many construction insurance policies, as well, due to the prevalence of toxic mold litigation cases. Many insurers who do provide coverage for pollution or mold damage require a contractor to provide evidence of a satisfactory risk management program (including evidence of a quality control and communications plan between management and construction personnel in the field; adequate pre-construction investigation; past history of quality construction; third-party inspections during critical phases of construction; and documentation practices) to the insurer as a prerequisite to issuance of a policy.
5. Cost of Defense Exclusions
Construction professionals should also be aware that many carriers exclude defense costs from policies. Some policies may state that the insurer has "the right, but not the obligation" to defend the insured in a lawsuit arising out of the project. Other policies may state that the insured bears all of its defense costs, including costs for the insurer's attorneys, in defending a claim made under the policy. Still other policies may state that defense costs that are within policy limits act as a deductible on the amount of any award or judgment ultimately obtained against the carrier. It is important to be aware of these different types of exclusions before any disputes arise on the project so that the insured can make an informed decision about how to defend or prosecute any claims.

Preventing coverage gaps
It is quite simple to prevent any coverage gaps that may arise if one of these exclusions is present. A variety of companies offer supplemental insurance policies for construction professionals. These are specialized products that typically only provide coverage for a specific coverage exclusion. For example, a number of companies offer supplemental environmental or mold pollution insurance. Some of these products may be a good investment, but the same rules apply that were discussed in Part 1 of this article regarding selecting an insurance carrier.  
It may seem like there is a lot of pressure to make sure that a construction professional selects the right insurance products from the right carriers for each particular project. However, oftentimes all that is required is a careful reading of the policy with an eye towards minimizing damage that may occur under a variety of scenarios while also realizing that risk can never be completely eliminated. The danger occurs when coverage and exclusions are not adequately understood or contemplated prior to undertaking a project. In short, every construction professional's approach to insurance should be a variation of an old classic: Hope for a perfect project (but realize that a perfect project usually does not exist in the construction context), so prepare for a disastrous one.
Jill Johnson is Senior Counsel at Chamberlain Hrdlicka White Williams & Aughtry. Jill's practice focuses on all aspects of construction litigation and business litigation, largely involving real estate issues. She primarily represents local and national businesses and advises her clients on issues such as contract negotiations and dispute avoidance, as well as general business legal matters like risk management issues.
Jill received a Bachelor of Arts degree, Magna Cum Laude, from Clemson University and a law degree from the University of South Carolina where she was a staff member and editor of the South Carolina Law Review. Jill has been recognized by her peers as a "Georgia Rising Star" in business litigation, an honor that no more than 2.5 percent of the lawyers in Georgia receive.