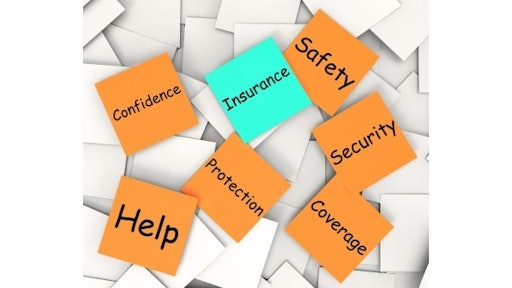 Insurance is one of the tools most often used to manage risk in connection with construction projects. In determining insurance requirements for construction contracts, it is important to identify the risks associated with the project and make sure that the policy terms and limits are adequate to cover any potential losses. This two-part article will address the most common types of insurance and policy exclusions to be aware of, along with factors to consider when selecting a carrier. Part 1 of the article consists of a summary of the most common types of coverage and the situations in which each type of coverage may be most applicable. It will also explore issues construction professionals should be aware of when selecting an insurance carrier. Part 2 of the article, which will be published in October, will consist of a summary of the most common types of exclusions from policies and what construction professionals should do to fill in any coverage gaps.

Types of Insurance

1. The Commercial General Liability Policy     

The most common type of insurance in the construction context is general liability coverage, often referred to as a Commercial General Liability (CGL) policy. The CGL policy creates a base for coverage, and other policies can then be acquired to coordinate coverage depending on the particular job or circumstances. The standard CGL policy insures against liability related to "bodily injury" and "property damage," both of which are usually defined terms in the policy. In the 2013 Insurance Services Organization ("ISO") CGL policy, used by most insurers, "bodily injury" is defined as "bodily injury, sickness or disease sustained by a person, including death resulting from any of these at any time." "Property damage" is defined as: "(a) Physical injury to tangible property, including all resulting loss of use of that property. All such loss of use shall be deemed to occur at the time of the physical injury that caused it; or (b) Loss of use of tangible property that is not physically injured."
It is important to note that a CGL policy does not cover the cost to repair defective work, only damage resulting from that defective work. Claims related to repair issues are generally governed by contract, making the terms of the warranty and indemnification provisions especially important.
2. Umbrella Liability Coverage 
An umbrella policy is typically most useful to a larger contractor who operates large construction sites. This type of policy is often a supplement to a CGL policy because the CGL policy has maximum policy limits that may not cover all of the contractor's liability. In that case, an umbrella policy provides coverage for any amounts above the CGL policy's limits.
3. Builder's Risk
A builder's risk policy protects the named insured from certain named perils while the building is being constructed. Typically, construction contracts require the owner or the general contractor to purchase a builder's risk policy that names the owner, the general contractor and the subcontractors as insureds. A builder's risk policy can cover both the structure itself and can also include coverage for materials, whether already on site or waiting to be installed or transported to the jobsite. These policies are usually written in terms of duration and will provide coverage from a variety of events, most commonly fire, wind, theft, lightning, hail, explosion and vandalism. There are also a number of common exclusions from coverage under a Builder's Risk policy including earthquakes, employee theft, flood damage, weather damage to property left in the open, war, government action, damage due to contract penalty, voluntary cessation of work on the project, or damages due to mechanical breakdown of equipment.
4. Professional Liability Coverage
Professional liability insurance is another type of insurance that more and more contractors are obtaining. Traditionally, in construction projects involving design, most of the professional liability rests with the design professional. However, an increasing number of contractors are performing work as designer-builders, in which case they assume responsibility for the design and any corresponding liability exposures. Coverage for this type of professional liability is often not provided under a CGL Policy, so many contractors involved in this type of business will secure a separate policy.
5. Contractor's Pollution Coverage
A pollution policy provides coverage for third-party claims for bodily injury and/or property damage along with coverage for remediation costs associated with pollution incidents resulting from the contractor's covered operations. This type of policy may be most useful to contractors involved in paving, infrastructure, maintenance, mechanical, demolition, industrial, excavation, grading, HVAC, carpentry and pipeline and tank installation.

Considerations When Selecting an Insurance Carrier
One major issue to consider when selecting an insurance carrier is solvency. Insurance companies are rated based on their "combined ratio." The combined ratio is the total of two other ratios – the loss ratio and the expense ratio – and is considered to be an indication of how well the insurance company is performing in its daily operations. The loss ratio measures the ratio of adjusting costs and losses against the amount of premiums earned. The expense ratio measures the ratio of incurred business operation costs versus written premiums. These two ratios are added together to obtain the combined ratio. If the combined ratio exceeds 100 percent in any given year, the insurance company has lost money that year.
A.M. Best Company, a national ratings firm, measures the financial solvency of insurance companies on a scale of A+ (excellent) to C (fair). If the insurer does not cooperate or does not have at least a five-year history, the rating is omitted from Best's Rating Reports, annual publications that contain evaluations and data of listed insurance companies. Ideally, a contractor should obtain policies from insurance companies with A+ or A ratings.
Another issue to consider when selecting an insurance carrier is the class of insurance carrier. There are two classes – admitted and non-admitted. Admitted carriers are considered residents within the state and must conform to the regulations of the state's Department of Insurance, including filing their rates with the state which the state must approve. Non-admitted carriers are not residents and therefore are not subject to the same requirements of the state.
A major benefit to working with an admitted carrier is that the state has the responsibility to pay any claims made to the insurer. However, non-admitted carriers have much more pricing flexibility because they do not have to submit their rates to the state for review and approval. As a result, non-admitted carriers can insure higher-risk events, such as specialty risks like professional liability insurance, that admitted carriers may not be able to afford to cover.
It is critical for construction professionals to select the right type of coverage from the right type of provider given the frequency and magnitude of damages that can occur on construction projects. However, it is also important to remember that what is not in the policy can be just as important as what is – the next installment of this article will focus on the most common policy exclusions in the construction insurance context and how to protect against those, as well.
Jill Johnson is Senior Counsel at Chamberlain Hrdlicka White Williams & Aughtry. Jill's practice focuses on all aspects of construction litigation and business litigation, largely involving real estate issues. She primarily represents local and national businesses and advises her clients on issues such as contract negotiations and dispute avoidance, as well as general business legal matters like risk management issues.
Jill received a Bachelor of Arts degree, Magna Cum Laude, from Clemson University and a law degree from the University of South Carolina where she was a staff member and editor of the South Carolina Law Review. Jill has been recognized by her peers as a "Georgia Rising Star" in business litigation, an honor that no more than 2.5 percent of the lawyers in Georgia receive.