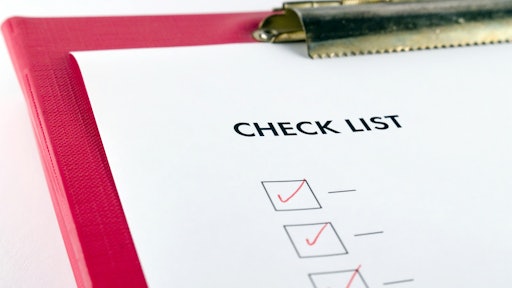 Are you kidding me? The large title across the sports page in a national paper read, ".01 SECONDS HUGE." Denny Hamlin had just finished ahead of Martin Truex Jr. by the slimmest of margins, .01 seconds, to win the 2016 Daytona 500. I mean, "Come on man," if you blinked at the finish you missed it by .005 seconds!
Now, I'm not a rabid NASCAR fan, but I know great finishes when I see it…or read about in the paper. ".01 seconds"? Wow! I bet all sorts of money was made or lost on that finish. After reading about this incredible win for Hamlin, I then began to dig a little more as to how does a racing team plan to win any race. The comparisons to contractors might surprise you.
The best of NASCAR teams will all tell you the same thing about winning a race: teamwork, plans, strategies, contingency plans, great people, steady driver, wisdom, and just a little luck on race day. Sound similar to what every contractor needs to be successful on every project? Consider the following needs:
Teamwork between office, sales, estimating, yard, crew leaders and crew members.
Plans that spell out how the job will begin, how it will be completed and how it will be exited…all on the first time only!
Strategies for preparing the project, coordinating with other contractors, client building efforts and preventing any unsafe work conditions or processes.
Making contingency plans in the chance that material plants let us down, other contractors do not collaborate or bad weather postpones important pours or placement of iron and steel.
Find, hire and retain good people through offering competitive pay, the best benefits of any area contractor and an emphasis on education that will strengthen our workers and our company far into the future.
Steady project and crew leaders who prepare and perform calmly, exerting the best of professionalism that encourages hard and smart work while reducing costly mistakes and poor communication.
The wisdom that improves every decision and action because we have strategically prepared for every move we make, realizing that there are consequences to every effort.
And finally, just a little luck here and there when even our best thought-out plans and our most sincerest of intentions fail us. Every contractor needs a little luck once in a while such as when that inspector calls to reschedule, and you with unfinished work; or, the customer shows up for a quick VIP tour the day before all "He!!" breaks loose. Yep, I'll take luck over good any day of the week.
What I find amazing about the NASCAR team is their attention to detail, knowing that they could be beat by ".01 seconds." Isn't that true for contractors as well? How many jobs have you won by the slimmest of profit? How many projects have you won that had plenty of profit built in only to find your actual project completion running in the red and only by some last week of changes allowed you to barely make a profit.
As my one of my past mentors once shared with me, "Brad, always 'Prepare for the worse; Hope for the best!'" If Denny Hamlin and team did anything, they were prepared to drive the required 500 miles all the way to a winning finish…even one that was faster than a blinking eye.
Here's to building your project strategy to win every project by nothing less than a photo finish…and hopefully more!