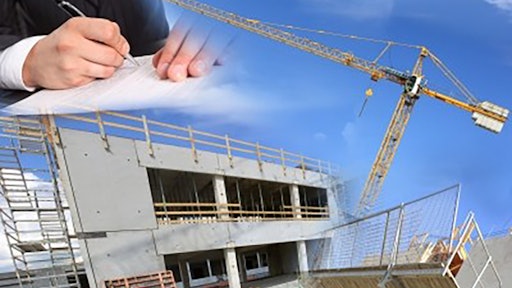 For over 200 years, mechanics liens have been an integral part of the construction
industry, helping all kinds of companies secure their project payments. Not only do these laws still exist today, they are stronger than ever and almost universally available to companies doing work in all 50 states, U.S. Territories and Washington D.C. However,
just because lien laws are
available
,
doesn't mean that accessing those laws is
easy
.
In fact, we'd be willing to bet that you'd have a hard time finding anyone in the industry that would say that lien rights management is, "easy" considering that lien laws vary from state-to-state.
Not only that, but the deadlines and requirements associated with lien rights change according to the project type and a company's role on that project. In order to stay on top of their lien rights, a company must manage literally thousands of variables while navigating a very complicated process, all with 100% accuracy in order to comply with the law. This is not an easy task for even the most sophisticated construction companies.

That being said, everything needed to manage your lien rights - every document to file, every deadline to beat and every requirement to follow - is available for free on the zlien website.
But be careful, because even though the resources are there and available to everyone, using those resources correctly can still be a challenge. Or in other words, just because we give you the paint, the brushes and the canvas, it'd be foolish to assume that you'll be able to paint a masterpiece.

The following are common mistakes that we often see when construction companies try to DIY their lien rights management.

Missing and/or incorrect project information
Problems with gathering the required project information accurately is the one problem that we see more than any other. A single mistake - even a single missed letter or a forgotten comma - has the potential to kill your lien rights. To get an idea of what we mean, take a look at the following chart (below) which shows sample project information 'data non-match' and 'data conflict' errors. Unfortunately, lien rights aren't graded on a curve, and any mistake no matter how insignificant may be enough to forfeit your lien rights.

A single mistake on a mechanics lien has the potential to kill your lien rights. This chart shows sample project information 'data non-match' and 'data conflict' errors illustrating just that.zlien

Missed deadlines
Missed deadlines is another common lien rights killer. In most states, the lien process involves four steps, and there are deadlines associated with each step that must be met along the way. That these deadlines vary from state to state and change based on project type and project role, and you've got a very complicated issue on your hands. And any missed deadline, at any step of the way, can kill your lien rights.
(Be sure to give the Lien Deadline Calculator a try. It's a free resource from zlien that's available to anyone to calculate lien and notice deadlines and requirements on projects nationwide.)
Misunderstood preliminary notice
r

equirements
Preliminary notice requirements is another area where even the most sophisticated construction companies often have problems that end up negatively impacting their lien rights.
There are 34 states where sending preliminary notices is required as part of the lien rights management process for private construction projects. Additionally, 19 states require preliminary notices to be sent on public construction projects. Furthermore, some states have statutory preliminary notice forms that must be used and special preliminary notice rules that must be followed.
The bottom line? Managing preliminary notice requirements is a challenge that many construction companies fail to overcome, and you need to use caution when managing yours.
(Follow this link for a thorough explanation about preliminary notices).
Being afraid to use the lien rights
process
This one may seem silly - after all, we're talking about construction, and isn't construction supposed to be tough?

Surely we're not trying to imply that construction companies are afraid of a few forms and a challenging process. But we see it again and again, that is, construction companies shying away from securing their payments through lien rights management because they don't want to "rock the boat" and potentially anger the companies they do business with.
Well, we've got news for you: the old saying that "nice guys finish last" applies here. Lien rights management isn't sneaky and it isn't a trick. It's been the law of the land for over 200 years and it's just the way the system works. Leveraging your rights doesn't mean you're not a team player. It means that you're resourceful and smart enough to use the tools that the law provides you to make sure that you get paid what you've earned.
It's really that simple.
Peter Menge is zlien's Content Manager. He works to create useful content that makes the mechanics lien and construction payment process simple, easy, and fair for everyone in the construction industry.