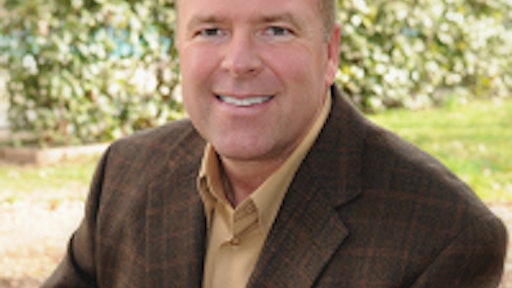 Nobody in business aims just to survive. Not if they are going to succeed for the long haul. Having been in the equipment and special event rental industry for 25 years, I've seen, visited, analyzed or worked with over 3,000 rental companies from coast to coast. I know what the "best practices" are and I've seen the best of the best and the worst of the worst.
In order to improve your rental business and to maximize its value, now and in the future, there are some basic fundamentals that well run, privately owned (as well as the publicly owned "big boys") rental owners and operators know and perform on a consistent basis. And, let's face it, an exit strategy will always be in the picture for all of us.You will never know your rental company as well as when you go to sell it, turn it over to the kids or exit in one way or another. Why not increase the value and profits now, as well as later?
Following are some basics that well run rental companies know like the back of their hand:
Have your rental inventory/asset register up to date and "clean." Know what you have and keep this list current. Your rental inventory is your largest asset in your business. When you exit your business, a buyer (whether it is your kids, a third party, a publicly traded company, a competitor, etc.) and lenders/auditors/accountants will want to know exactly what is being purchased regarding tangible assets. 
When you sell a piece of equipment, remove it from the list. When you add a unit to the fleet, input it on the asset register, pronto. Include in a seperate spreadsheet your delivery vehicles and equipment. It is amazing how many rental companies, thousands, do not have an accurate inventory list. Remember to include, make, model, year of machine manufacture, year of acquisition, and serial number. There is never too much information on inventory.
Have monthly financial statements--Profit and Loss (P&L) and Balance Sheet—generated in a timely manner. If you are generating more than $750,000 in annual revenues, your company needs to be performing this critical task. Companies under $750,000 can get away with quarterly statements. Never rely on just annual statements (this is all too frequently the case). In order to manage your business like the best run rental companies do, have monthly financials to know where you stand and to know where you are going.
Know certain key metrics and measure certain ones on a daily, weekly and monthly basis. These include:
Industry Standard Payroll metrics (total "fully burdened" payroll expense to total revenues) 
Facility Rent Expense metrics ("fully burdened, triple net" rent expense to total revenues—aim for 5%-8% depending on geography) 
Reinvestment in Fleet metrics (to maintain an industry standard age of fleet of 4-5 years old) 
Resale Merchandise "turn" metrics (aim for four or more annually) 
Day Sales Outstanding ("DSO") metric (aim for 60 days or less)  
EBITDA percentage metric (depending on the type of rental company you own (each is different for construction, general tool and special event)
Monitor your rental rates and "Dollar Utilization" (now sometimes referred to as "Financial Utilization") and "Time Utilization" closely. There are managerial decisions to be made regarding "High Time/High Dollar," "High Time/Low Dollar," "Low Time/High Dollar," and "Low Time/Low Dollar" utilization.
These are only some of the basics and represent only a few of many items to monitor and manage on a daily basis in order to maximize the profit (and value) of your rental company.
Remember to always keep the end in mind.