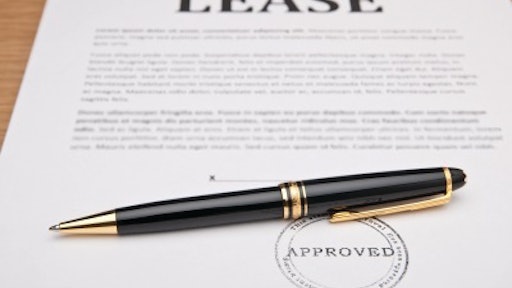 This article was written exclusively for ForConstructionPros by Balboa Capital, a nationwide provider of small business loans.
When construction business owners want to expand their company, it is important for them to know their options. There is not necessarily one universal solution, but a variety of options depending on your company's current financial needs. Some of these may include how much working capital a company has on hand and how fast equipment needs to be acquired. This article highlights key differences between an equipment lease and a traditional bank loan. 
Equipment financing programs are designed to allow construction business owners to save time. With a simple, one-page application, business owners can receive up to $250,000, and the process can be quick and easy. A new or used piece of equipment can be acquired in just days after submitting an application. When getting a traditional bank loan, the application process can be much more difficult, and approval rates are significantly lower. Bank loans often involve lengthy applications and can take as long as several weeks, sometimes even months. And the time necessary for the funding to go through could take just as long. When applying for construction financing for over $250,000, business owners will typically need to submit full financial statements.
Guide to Construction Equipment Leasing Options
While obtaining a traditional bank loan often requires providing some form of collateral or down-payment, a construction equipment leasing solution does not. Equipment financing companies typically look at credit and financial statements. And in addition, equipment financing companies are often very flexible with the lease terms, allowing construction businesses to get the lease that best fits their financial needs.
What to Know Before Applying for an Equipment Lease
Traditional bank loans typically look for near-perfect credit scores, while independent equipment leasing companies can be more flexible with their approvals. And if a construction business owner wants to obtain a bank loan, he or she will often end up having to use up his or her cash or business credit line.