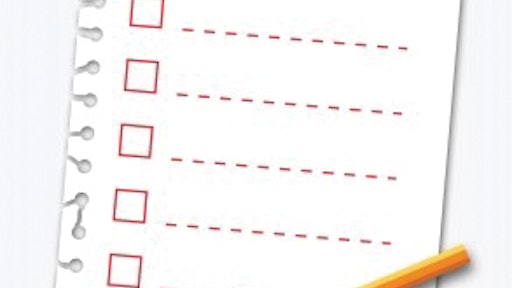 This article was written exclusively for ForConstructionPros by Balboa Capital, a nationwide provider of small business loans.
As a business owner in the construction industry, you thoroughly understand that acquiring new equipment is a serious investment and commitment. And depending on what your company's immediate and long-term needs are, a construction equipment lease may be just what you require. Once you have decided to move forward with an equipment lease, you need to choose a company that will fit your financial needs beyond just having competitive rates. This article highlights five important factors to consider when selecting an equipment financing company. 
Experience
Experience is one of the first factors to consider when selecting a company for an equipment financing program. Newer equipment leasing companies might not have the expertise or resources that business owners need to finance a project, no matter how small or large it is. Companies that have been around for decades are usually more financially sound, have substantial experience in the construction industry, and have the knowledge of working with companies in a wide variety of financial situations. Those that have been established for many years will typically have a strong familiarity with the specific types of equipment that a construction company will use.
What to Know Before Applying for an Equipment Lease
Convenience
Convenience is another factor to strongly consider when choosing an equipment financing company. Many companies can provide similar rates across the board, but only a few offer the catered and dedicated service that a business owner wants. Construction business owners should seek companies that have professionals who can thoroughly walk customers through the entire financing process. Not all companies have teams that are readily accessible to address questions in a timely manner. In addition, leaders in the equipment financing industry often have applications that are only one-page, and offer credit decisions with the hour.
Advantages of Equipment Leasing
Size
The US has equipment financing companies of various sizes, and working with a company that is growing is a good sign of reliability. More construction business owners are realizing the benefits of leasing equipment, which leads to a higher demand. In response, successful equipment financing companies have been increasing their staff and even expanding to new office locations. Some equipment financing companies have also secured credit facilities with large banks to increase their credibility and lending power.
Why Choose a Construction Equipment Lease Over a Bank Loan
Industry specialization
Choosing an equipment leasing company that specializes in a wide variety of industries, not just the construction industry, can also be a smart move. This is because construction business owners may need to finance other types of furniture or machinery as well, not just heavy equipment. Computer hardware, office furniture, project management software, and commercial vehicles are just some of many types of equipment that can be financed. And if you choose a financing resource that can provide solutions for a wide variety of equipment to meet your company's needs, that can save a lot of time and hassle.
Guide to Construction Equipment Leasing Options
Reputation
One last factor to consider when choosing a financing resource is how satisfied customers or clients are with the entire process. Many companies will have a page on their website dedicated to customer testimonials satisfaction rates. Viewing testimonials from other businesses in the construction industry can help to provide insight on how the process can help you as well. Also keep in mind that sometimes negative reviews may be falsely promoted, so be sure to carefully do your research.