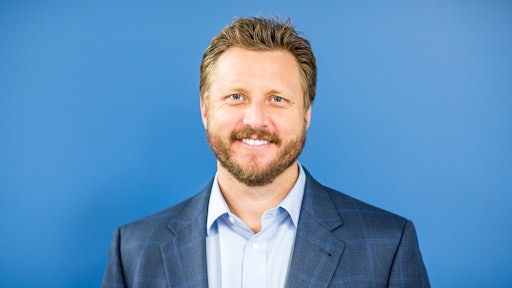 A major boom is underway in the equipment rental industry. Ongoing economic recovery and stabilization is fueling continued growth in construction, which is paving the way for rental companies to capitalize on burgeoning demand for equipment. 
But with that demand comes the need for supply.
Rental companies are only as competitive as the equipment they have available to rent, and these companies are increasingly seeking solutions to help add in-demand equipment to their fleets. The challenge is that many rental companies believe that owning their equipment outright is the only strategy that will help them build value. A closer look at the intricacies of that approach reveals a much different result.
Downside of ownership
Ownership of every piece of equipment in a company's fleet doesn't make sense for a rental company's bottom line.
While some owners perceive the total equity of owned equipment as a reflection of the total value of their company, the truth is that a rental company's value is centered around the quality of equipment they are able to provide, and how quickly they can rent it to their customers.
For example, if a construction company needs to rent a bulldozer for a job, an older bulldozer riddled with wear and tear won't be acceptable. Rather, the construction firm will seek out a rental company that can provide a new bulldozer equipped with the latest upgrades.
Having a refreshed fleet is simply essential for a rental company to stay competitive.
That fact begs the question: If not ownership, what is the best way for a rental company to stay competitive financially when acquiring equipment for their fleet? The answer is simple: Lease-to-own financing.
Upside of lease-to-own
Rental companies are increasingly shifting to lease-to-own financing in order to maintain an upgraded fleet of equipment, while also ensuring financial stability and minimizing risk over time.
The primary benefit of a lease-to-own structure is flexibility. When buying equipment, rental companies face two major risks:
First, there is the potential that the economy could change, subsequently slowing demand and leaving the company with equipment they don't need.
Second, a newer, more technologically advanced version of the equipment could enter the market quickly, making the acquired equipment obsolete. 
When rental companies lease-to-own, a finance firm like Summit Funding Group can set up a short three- to five-year term during which the company makes monthly payments without any commitment to purchase the equipment. At the end of the term, the rental company has a choice: Either walk away from the equipment free and clear - giving them the option to ease up on equipment acquisition or to acquire newer, more upgraded equipment - or purchase the equipment at a fixed price that is outlined in the initial lease agreement.
This structure gives rental companies years to rent specific equipment, and allows them to defer the decision to buy until they are sure the demand for that equipment will be sustained. 
Financially, this makes sense for rental companies, enabling them to save cash up front and ensuring they don't over invest in equipment that is not needed for the long term.
Working with a finance partner
One of the most important aspects of the lease-to-own approach is having a strong finance partner in place that specializes in this finance structure.
Equipment rental companies must be able to provide equipment as quickly as possible in order to remain profitable. The process of searching for a bank, jumping through the required hoops, and hoping that that entity will be able to finance equipment over and over again can cost rental companies substantial profits.
Rental companies that work with an equipment finance specialist that can bring money to the table quickly and eliminate the tedious waiting game will benefit from smoother operations and increased profit over time.