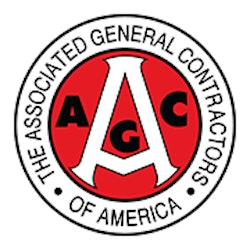 Firms belonging to the Associated General Contractors of America (AGC) can now receive quotes from "The AGC Alternative," a first of its kind, nationwide private insurance exchange that serves the commercial construction industry. The private exchange, developed in collaboration with Willis North America, a unit of Willis Group Holdings, features comprehensive insurance coverage from Aetna, MetLife and Group Vision Service as part of its introductory suite of benefits.
Video: Introduction to AGC Alternative - A Private Insurance Exchange

Stephen E. Sandherr, the association's chief executive officer, noted that the new private exchange was designed by Willis for AGC to reduce costs and the administrative burdens for association members that provide insurance benefits for their employees. "Because the exchange offers a broader range of options than typically available to individual firms, employers and their employees will get more of the benefits that meet their particular needs," he added.
"Instead of struggling with unpredictable insurance premiums, employers will be able to define the amount they will provide to their employees for health and other insurance benefits and then direct their employees to an online store where they will have more options than they have had in the past," Sandherr said. "The new private exchange, unlike many public exchanges, will provide employees with the guidance and support they need to make good decisions," he added.
Sandherr noted that the association selected the three national insurance providers because of their experience with similar private exchanges, strong brand recognition, and nationwide network of physicians and health care providers. He added that the association selected the three firms after reviewing proposals from a range of national firms. MetLife will offer dental, life, disability and legal service coverage, while Group Vision Service will offer vision coverage. Willis of Maryland, Inc., a licensed insurance producer, will act as the broker of record for all insurance products offered on the new AGC private exchange.
"By selecting committed, proven national firms, we will be able to provide the kind of employee benefits many of our members are looking for," Sandherr said, noting that hundreds of member firms have already expressed an interest in participating in the exchange. "This will be yet another great benefit for the companies that belong to, or join, this association."
Commenting on the AGC Alternative, Jim Blaney, CEO, Willis Human Capital Practice, said, "We are thrilled to partner with AGC to deliver this unique solution to its members. As organizations face rising health care costs and increasing regulatory demands, this unique, customized approach is an effective tool for firms looking for a new way to deliver market leading health and other insurance benefits to their employees."
Now that the exchange's initial benefits providers have been selected, association members can now get coverage quotes for policies that go into effect as early as January 1, 2015. Association officials said they plan to add additional coverage options during the coming months.