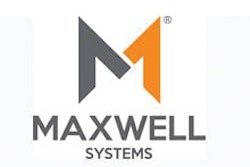 Maxwell Systems, Inc. and the Construction Financial Management Association (CFMA) will produce and present the construction business management webinar "Building Lean: Reducing Cost and Risk through Collaboration" on Wednesday, October 10, 2012 - at 3:00 p.m. Eastern - as part of the CFMA's KnowledgeNOW series.
In this informative and timely 60-minute webinar, Jason Davis, product manager at Maxwell Systems, will show how increased efficiency in collaboration leads to less wasted time and more profits for your company.
Attendees will learn how to successfully manage projects using real-time data whether in the office, in the field or on the road - using the tools that can help improve communication, manage documentation, minimize risk, prevent errors, and more - to achieve optimal project profitability.
This presentation will also highlight a well-recognized builder who is considered a front-runner in efficiency and collaboration and who sets the standard for best practices in Lean Construction Management.
Specific areas that will be covered include: risk in construction management, lean construction management, how to evaluate processes and applications, and actual case examples.
Who should attend
The presentation is ideal for construction business owners, executives, financial managers and accounting professionals, and project managers. This is a Group-Internet session at the Update level; no advanced preparation or prerequisites required. Upon successful completion of the webinar, attendees will receive 1 CPE credit in the field of Specialized Knowledge & Applications.
This is a free webinar is for CFMA members. Fee for non-members is $59.95 per person. 
Companies in this article