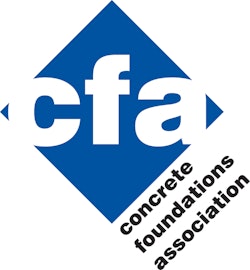 Now that the weather is turning and construction season will soon be slowing, have you given thoughts to what you will do in the off season to make your company better or to drive you above the competition? Consider ACI/CFA Certification!

There are few ways to make distinguishable differences in your company compared to the competition. Investing in your employees, the knowledge base of your organization and leveling the conversation base for the critical technical influences for your work is one of those unique ways to do so. The CFA is working hard to provide this type of opportunity and wants you to benefit.

Now a fully vested ACI Certification, the Residential Foundation Technician Certification Program establishes a credible third-party evaluation of the command of the major industry codes, standards and references for cast-in-place concrete foundation systems. The CFA and regional partner, the Tennessee Concrete Association will be hosting the next seminar and exam opportunity. Event details are as follows:
Where: Nashville, TN
When: November 10, 2014
Time: Seminar from 8:00 - 10:00 am, Exam from 10:00 am - Noon
Address: The Bridge Building, 2 Victory Ave., Nashville, Tenn. 37213
Download: Event Registration Brochure
Make time in your schedule to get to this unique regional opportunity. Anyone interested in the latest concrete codes and standards for residential work should consider attending the seminar. Any company desiring to have persons in their organization certified by ACI as technicians should attend the exam. Early registration is strongly encouraged to have the required study and exam material in time to prepare. The exam is a challenging 80-question, multiple choice, open book format with a maximum time limit of 2 hours. Register Today!