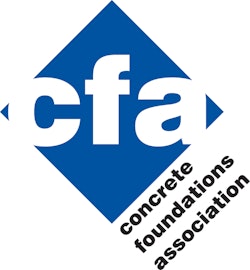 The only industry competition designed to show off the high quality cast-in-place concrete work you complete each year has a submittal deadline that is rapidly approaching and now has been extended by one week. This is your best opportunity to demonstrate pride in your achievements and encourage your team, customers and many others.

The CFA Projects of the Year is an annual competition seeking to recognize the most popular projects from a variety of categories including small, medium and large residential foundations, commercial and multi-family projects, agricultural works and much more. New categories are created where needed to best recognize the work that this industry of concrete professionals is involved.

Want to learn more? Want to visit past winners? Visit the Projects of the Year information page where you can get the full information, download the registration forms and plan your entry. It is relatively easy to compile the information, write about the project as you remember it and feature the work through the photography you have.

The biggest advantage is that this program is entirely FREE to CFA members and is not available to non-member companies. If your company was involved in the project but not the contractor, you are still able to submit the entry and work with other team members to complete the details. Show pride in the team, pride in the industry and pride in the achievement.

Entries are published in Concrete Facts magazine and featured at the CFA's booth during the World of Concrete. Voting for popularity takes place on the CFA's website once all projects have been received. Voting closes a week after WOC.
Contact CFA Managing Director, Jim Baty, for more information or for any additional requests. Remember, entry deadline is now December 12th, 2014.
Companies in this article