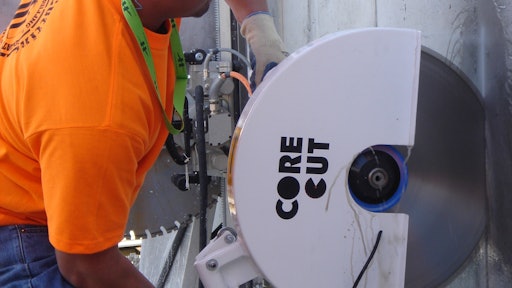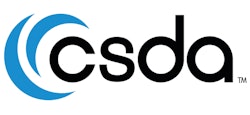 CSDA returns to Las Vegas, Nevada for the 41st World of Concrete (WOC) and plans to light up the show with an impressive lineup of events.
Having attracted 53 attendees in its first two appearances at WOC, the CSDA Concrete Polishing class is scheduled for February 4-5, 2015 at the Las Vegas Convention Center. Over the same two-day period, the association will hold a Core Drilling & Hand Sawing 101 class, incorporating classroom and hands-on sessions. Even before these classes begin, the ever-popular CSDA Estimating class is scheduled for February 2-3, 2015.
In addition to these classes, CSDA's lead training instructor, Rick Norland, will give a 90-minute seminar on Maximizing Efficiency of Concrete Structure Modification/Demolition on February 3, 2015. Attendees will learn how to strategically combine impact breaking and crushing with concrete sawing and drilling techniques to maximize efficiency of removing or modifying concrete structures.
Inside the exhibit halls, the spotlight will be firmly focused on the elite contractors being honored as part of the second Concrete Openings Awards. A prestigious ceremony for these industry awards is scheduled for 10:00 AM on Wednesday, February 4, 2015 at CSDA's booth C4441 and follows the success of the inaugural ceremony at WOC 2014. Entries have been placed into three categories — Building Construction, Industrial Renovation and Infrastructure Renovation. A panel of judges will score each one based on set criteria.
"Our members have once again shown that they possess innovation and a complex skill set to successfully complete these challenging jobs," says CSDA Executive Director Patrick O'Brien. "Last year, our judging panel had a difficult time deciding which contractors should walk away with the awards and this year is no different."
Before the glitz and glamour of the awards ceremony, however, the association will take care of business. CSDA will hold a Board meeting on the morning of Wednesday, February 4, 2015 to review its 2014 accomplishments and all members and non-members are welcome to attend. Later that day, the association's Next Generation Committee will host a reception at the Renaissance Las Vegas Hotel next to the Convention Center. The reception starts at 4:30 PM and is for the next generation of operators, managers and owners who wish to learn more about the association or network with future industry leaders.
For more information about CSDA events at World of Concrete 2015, visit www.csda.org, email info@csda.org or call (727)577-5004.
Companies in this article