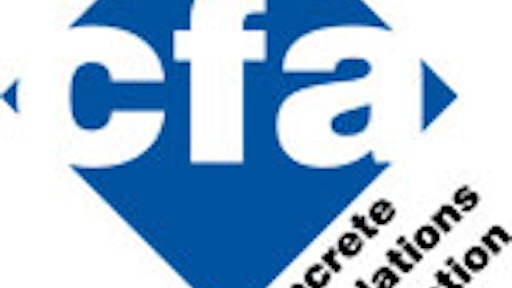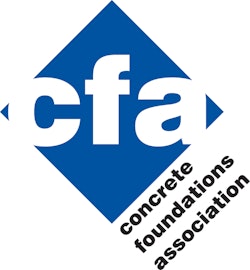 The Concrete Foundations Association has opened registration for CFA Convention 2015, the largest annual gathering dedicated to the cast-in-place concrete contractor, July 23-25, 2015 in Williamsburg, Va.
The three-day convention will focus on finding and managing labor, with a construction day dedicated to performance mix design. It will feature education, networking opportunities, ACI/CFA certification, an exhibit hall full of products and technology, an awards gala and much more. Sponsors include World of Concrete, Putzmeister, Schwing and Concrete Contractor magazine.
"The hottest topic of concern with today's contractor is labor," says Jim Baty, executive director of the Concrete Foundations Association (CFA). "We receive calls on a daily basis from companies looking for a quality workforce, asking where they can find labor, how to manage them and most importantly, how to keep them. Labor remains one of the biggest issues in the industry right now, and it is time we start a conversation between industry leaders and put an end to the daily struggles that today's contractors are facing."
Attendees will gather at the Williamsburg Lodge in Colonial Williamsburg Va. The seminar topics range from "Recruiting Keepers" and "Keeping Recruits" to "Bridging the Generational Gaps," among others. Construction day seminars will deal specifically with the design and production of concrete, the use of specialty chemicals and prediction technology.
"We have a lot in store for this year's convention," says Lindsey Bloomquist, manager of communications and networking for the CFA. "We are kicking off the convention like never before. Attendees and their families will be immersed into the culture of Colonial Williamsburg while obtaining relevant, industry specific education that will change the way you do business."
For more information, visit www.cfawalls.org. Registration is offered online as well as by registration form.
Companies in this article