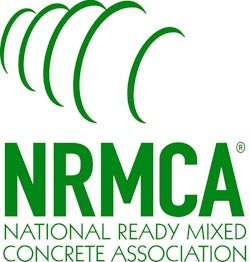 The Missouri University of Science & Technology (Missouri S&T) and the National Ready Mixed Concrete Association (NRMCA) are seeking abstracts for the 2016 Self-Consolidating Concrete Conference (SCC 2016) and the International Concrete Sustainability Conference (2016 ICSC) scheduled for May 15-18 in Washington, DC. Engineers, architects, public works officials, material suppliers, researchers, academics, students, contractors and concrete industry professionals are invited to share their research, experiences and accomplishments in advancing SCC and sustainable concrete design, manufacturing and construction by submitting abstracts.
SCC 2016 abstracts are due June 30, 2015: submit online at www.scc2016.com.
Combining the 8th International RILEM Symposium on Self-Compacting Concrete and the 6th North American Conference on Design and Use of Self-Consolidating Concrete, SCC 2016 promises to be one of the most highly attended SCC conferences since the inception of SCC. Abstracts are encouraged on topics ranging from SCC materials and design methodology to production and quality control. Performance measurement, economics and sustainability of SCC are also topics for consideration. Peer-reviewed papers will be printed in book proceedings published as a RILEM Special Publication. Accepted abstracts that are peer-reviewed will follow the RILEM Guidelines for the Materials and Structures Journal. Non-peer reviewed papers will be published on a CD or in book proceedings.
2016 ICSC abstracts are due October 30, 2015: submit online at www.2016icsc.org.
The 11th annual International Concrete Sustainability Conference makes its way to the U.S. capital for the first time and will again feature a wide range of topics related to innovations in concrete sustainability. Abstracts are encouraged on topics ranging from resilience and low impact development to life cycle assessment and material science. Topics related to corporate social responsibility are also encouraged. Accepted abstracts, both papers and presentations, will be published online.
This is the first time the International SCC Conference and the International Concrete Sustainability Conference will be co-located. The primary sponsors – Missouri S&T and NRMCA – hope that combining these important conferences will provide learning and networking opportunities on the latest advances, technical knowledge, continuing research, tools and solutions for SCC and sustainable concrete manufacturing, design and construction.
Founded in 1870 as one of the first technological schools west of the Mississippi, Missouri University of Science and Technology is one of the nation's top technological research universities. Today, Missouri S&T is focused on providing a top return on investment for students, research partners, employers and donors. Learn more at www.mst.edu/about.
Companies in this article