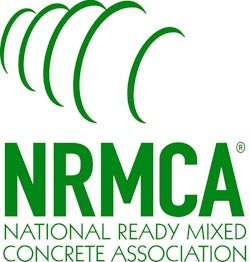 Build with Strength, a coalition of the National Ready Mixed Concrete Association, has chosen Washington, D.C. to host the first of a series of roundtable discussions with the design / build community highlighting the strength and durability of concrete construction in the low to mid-rise sector, and in general.  
"Being not only the nation's Capital, but a booming market for both residential and commercial construction makes Washington a logical place to begin engaging with the design/build community about the benefits of durable concrete construction," says NRMCA President and CEO Robert Garbini. 
The panel will take place as part of the International Concrete Sustainability Conference and will feature experts from the design, construction and safety communities who will attest to the strength and durability and the cost savings associated with concrete.  There will be a clear parallel made between concrete construction and the dangerous trend of stick built low-to-mid-rise housing in the region, highlighting the health and safety concerns of inferior construction products like wood. 
Moderator: Lionel Lemay, SVP Sustainable Development, NRMCA
Panelists:  
Eric Coleman, Development Coordinator, EYC Companies
Randy Kirchain, Principal Research Scientist, MIT
Jon Narva, Director of External Relations, National Association of State Fire Marshalls
Chris Drew, Director of Sustainability, Adrian Smith + Gordon Gill
What: "Build with Strength for a Sustainable Future: How Concrete's Strength Equals Sustainable Projects"
Where:  Hyatt Regency Crystal City
2799 Jefferson David Highway - Arlington, Va. 22202
When: Tuesday May 17th -  Noon – 2pm