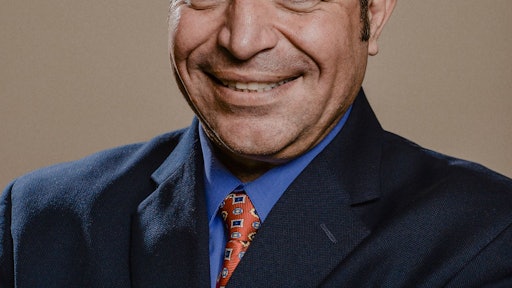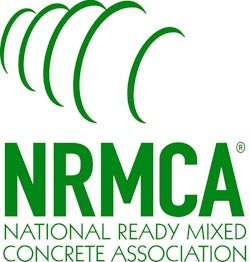 Kenneth Justice, PE, has joined the National Ready Mixed Concrete Association as a senior director, local paving. His primary objective will be implementing strategies that increase the use of the various forms of ready mixed concrete pavement in parking areas, local streets and roads, and other related pavement applications.
Justice will be based in the Philadelphia area but will be responsible for a large portion of the Upper Midwest where he will work with local, regional and state technical and promotion partners to help deliver concrete parking and street paving projects by supporting promotion, design and construction activities as well as provide training and presentations on concrete applications and promotion.
He is well known by many NRMCA staff and membership, and the cement and ready mix industries through his previous experience as promotion director for the Portland Cement Association's Northeast territory and the Northeast Cement Shippers Association. His duties corresponded with many of NRMCA's pavement promotion goals as announced through its Build with Strength campaign. He has promoted the use of Full-Depth Reclamation (FDR) of pavements with cement as well as the use of ready mixed concrete for parking lots and related flat work. He has worked closely with architectural and engineering firms, municipal and agency officials, contractors, ready mixed concrete producers and industry personnel. Justice is also a pervious concrete and pervious pavements specialist, having been involved in over 300 pervious pavement projects and has spoken at hundreds of industry events, workshops and Webinars.
 Justice is a civil engineer with over 25 years of experience as an engineering project manager. He earned a bachelor's degree in civil engineering from Villanova University in 1987 and a master's of civil engineering from North Carolina State University in 1989. He is a registered Professional Engineer in New York, New Jersey, Delaware, Pennsylvania and North Carolina and also a LEED accredited professional since 2006.
"Ken's extensive experience in the cement and concrete industries along with his connections with key industry executives will be a great benefit to NRMCA's core missions of promoting ready mixed concrete and serving its members," says NRMCA President Robert Garbini. "Ken will be a perfect fit with our other national resource directors and we look forward to having him on board."