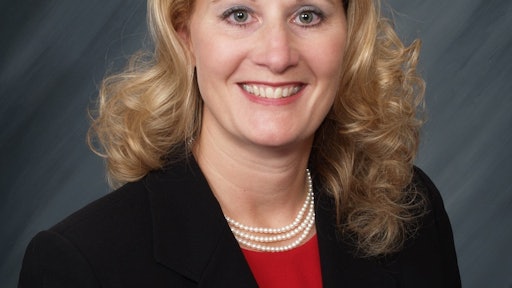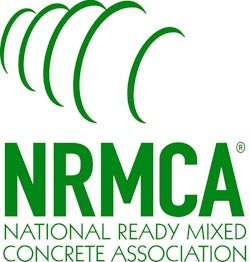 Julie Buffenbarger, FACI, LEED AP BD+C, has joined the National Ready Mixed Concrete Association as senior vice president, local paving. Her primary objective will be implementing strategies that increase the use of the various forms of ready mixed concrete pavement in parking areas, local streets and roads, and other applications. Buffenbarger, who is based in Medina, Ohio, is a cement and concrete technical sales expert with more than 20 years of experience providing innovative solutions to paving and building projects. In her new role at NRMCA, she will work with local, regional and state technical and promotion partners to help deliver concrete parking and street paving projects by supporting promotion, design and construction activities as well as provide training and presentations on concrete applications and promotion.
"Julie is an expert in sustainability and application aspects of paving and building," says NRMCA President Robert Garbini. "She will join with existing staff to promote ready mixed concrete as the building material of choice across a variety of spectrums, including local, state and national government officials, state associations, contractors, developers, design professionals and other targeted audiences."
Buffenbarger comes to NRMCA from LafargeHolcim (previously Lafarge North America) where she had been employed since 2004, most recently as a construction specialist. Prior to Lafarge, she worked for Degussa Construction Chemicals and Master Builders, Inc. She holds a Bachelor of Science degree in chemistry and a Master of Science degree in organic chemistry, each from Bowling Green State University in Bowling Green, Ohio.