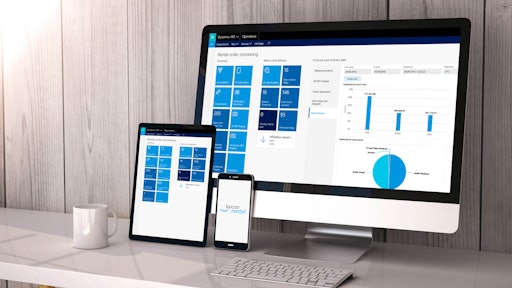 Sycor Americas
Sycor.Rental is a fully integrated equipment rental solution based on Microsoft's ERP system, Dynamics 365 Finance and Operations. By combining the unique processes of equipment rental with the Microsoft Dynamics stack of technologies, Sycor.Rental helps you increase efficiency and improve your bottom line.
Whether you need support with rental, finance, inventory, service, or sales, everything you need to manage your business is in one platform. This results in fewer errors and one version of your data to rely on. You can also manage your physical equipment and fixed assets in one platform, ensuring consistency. Sycor.Rental allows you to track all costs, revenue, and margins at the group level or down to a single item.
Get a real-time view of the availability and condition of your equipment. Use the graphical planning board, featuring drag and drop, to schedule your equipment across any of your locations in real-time. Also take advantage of predictive maintenance to dramatically improve efficiency.
Request More Information
Fill out the form below to request more information about
Sycor.Rental