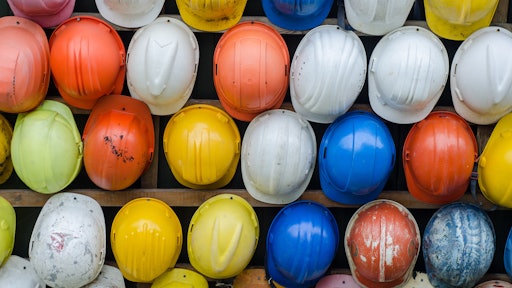 PEXELS
There seems to be a lot of awareness when it comes to construction site safety, but what about the health of construction workers?
Construction workers employed at the Department of Energy (DOE) nuclear sites across the U.S. are often exposed to multiple hazards during facility construction, maintenance or cleanup. Some of these hazards include radiation, asbestos, silica, metals and many other gasses and fumes. So, what kind of health risks are they facing?
Since 1996, surveillance has been conducted on 35 DOE sites to determine if construction and trade workers are at significant risk for diseases associated with occupational exposures. During a webinar with John Dement, professor in the Division of Occupational and Environmental Medicine at Duke University Medical Center, he explained that a recent mortality study update determined that construction mortality was elevated for all cancers.
The study is based on findings from the Building Trades National Medical Screening Program (BTMed), a consortium of The Center for Construction Research and Training (CPWR), Duke University and the UMD School of Medicine. The screening program is funded by DOE, and it was primarily created to conduct research and to provide construction workers with the medical surveillance needed to permit earlier disease detection.
As part of the screening program, construction and trade workers had to share their medical history and occupation history to receive comprehensive exams, labs and x-rays. The latest follow-up through 2016 included 24,086 participants enrolled between 1988 and 2016. Of those participants, 5,205 were recorded as deceased through the National Death Index (NDI), and their cause of death was obtained through the NDI-Plus system.
The participants of the BTMed program had been employed at DOE sites for an average of 10 years. The average age at entry was 60 years old.
By comparing the mortality patterns of construction workers with that of the general U.S. population, they were able to find an increased risk of all cancers. Specifically, they saw a significant increase risk for lung cancer at 40%. They also saw a 39% increased risk in kidney cancer as well as an increase in mesothelioma. There was also an overall excess of lymphatic and hematopoietic cancers of about 25%.
"The increase of lung cancer and mesothelioma are indicative of asbestos exposures plus other lung carcinogens in this population," said Dement. 
The study found that the increased risk of cancer is consistent across all construction trades. The study looked at carpenters, electricians, iron workers, labors, sheet metal workers and engineers among others.
 "The respiratory diseases continue to be a major concern as well as all cancers," Dement said.
As part of the study, they also took into account smoking among older construction workers since Chronic Obstructive Pulmonary Disease (COPD) is high among smokers and construction workers. Dement said the prevalence of smokers among the study's construction population is about 20%, which is consistent with that of trends in the U.S.
The conclusion of the study was still that increased cancer risks among the construction population supports important contribution by occupational exposures to vapors, gases, dusts and fumes, which is why continued surveillance is important. It is important also for construction workers to be aware of the hazards they might be exposed to.