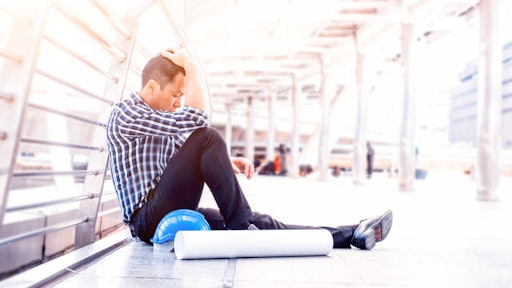 ©graphixchon – stock.adobe.com
While our understanding of mental illnesses and health has grown and deepened over the years, the stigma attached to a mental ailment has not subsided.
With a simple Google search, the titles of studies and articles on mental illness stigma showcase how dangerous silence, ignorance and avoidance can be:
"The Tragedy of Mental Illness Stigma" by David B. Feldman, Ph.D.
"The Stigma of Mental Illness Is Making Us Sicker" by Michael Friedman, Ph.D.
"Overcoming the Stigma of Mental Illness" by the Mayo Clinic Staff
"Understanding the Impact of Stigma on People with Mental Illness" by Patrick Corrigan and Amy Watson
The list goes on and on. In a particularly striking excerpt from the article, "The stigma of mental disorders: A millennia-long history of social exclusion and prejudices," author Wulf Rössler writes: "The stigma attached to mental illness is ubiquitous. There is no country, society or culture where people with mental illness have the same societal value as people without a mental illness."
Read More: We Need to Talk About Suicide in the Construction Industry
The hard reality of perceived lesser social and self-value is the toxic foundation for stigma to live and thrive. How can we expect our friends, our family, our colleagues to seek help and guidance through a temporary episode or permanent mental illness if they live in fear of that same historical social ostracism, judgement or shame? This is the very reason our society has doubled down on suicide awareness, social campaigns and promotion of suicide and depression helplines in recent years.
It is these social and self-stigmas that inhibit a person suffering from a mental illness to seek readily available help. According to the Center for Disease Control (CDC), "Mental illnesses are among the most common health conditions in the United States. More than 50% will be diagnosed with a mental illness or disorder at some point in their lifetime[1]. One in five Americans will experience a mental illness in a given year[2]."
The Mayo Clinic lists several ways to combat or cope with social stigma, including:
Get treatment. Don't let fear inhibit you from getting the help you need before it interferes or effects your work and/or personal life.
Don't isolate yourself. While more difficult in the COVID-19 era, continue to touch base via chat, email, phone and video calls to get the support and understanding you need.
Don't equate yourself with the illness. A person is not cancer. A person has cancer. You are not bipolar. You have bipolar disorder. And there is treatment available to help.
Join a support group.
With the prevalence of mental illness in our society, it is time to remove the shame and stigma from talking about it with our friends, family and colleagues. It is time for warning signs and symptoms to become common knowledge. And it is time for the safety and well-being of ourselves and others to be holistic and not defined solely as protection from external sources like equipment on a construction site.
[1] Kessler RC, Angermeyer M, Anthony JC, et al. Lifetime prevalence and age-of-onset distributions of mental disorders in the World Health Organization's World Mental Health Survey Initiative. World Psychiatry. 2007;6(3):168-176.
[2] Key substance use and mental health indicators in the United States: Results from the 2015 National Survey on Drug Use and Health. Rockville, MD: Center for Behavioral Health Statistics and Quality. Substance Abuse and Mental Health Services Administration. 2016.