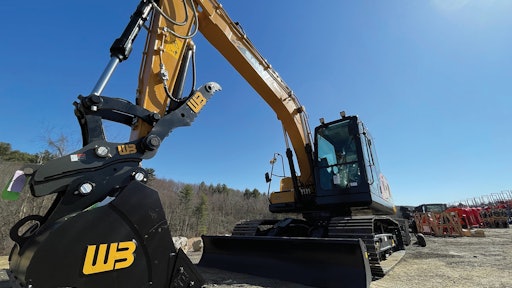 Werk-Brau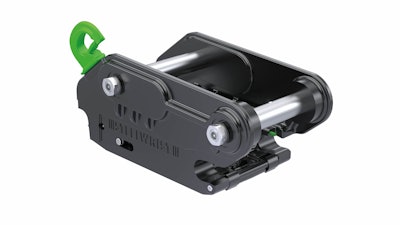 With construction work being a hands-on job, contractors need to be constantly aware of potential safety risks. This is especially true when dealing with equipment attachments. Specifically, construction attachments, if not secured correctly, can cause serious injury to workers or damage to materials. Depending on the job, the work might have to be done by hand if not for a useful attachment. Having attachments makes your machines multifunctional and can greatly impact your crew's ability to complete jobs. Attachments are helpful in allowing your workers to get things done more easily and efficiently, yet it's important to be aware of potential hazards.
A big factor in attachment safety is ensuring that attachments are well taken care of and maintained. Forgetting to service or clean an attachment could result in the machine's malfunction, possibly leaving your workers at risk. Maintenance isn't the only thing to pay attention to, though. There are many different regulations and standards to monitor. Taking every precaution to keep you and your crew safe is extremely important.
What's in Place Now
Knowing that there have been many construction workplace injuries and fatalities, the governing bodies in place to protect workers have standards and rules. One of the most well-known enforcers is the Occupational Safety and Health Administration (OSHA). OSHA provides regulations and requirements for attachments and their safety measures. The International Organization for Standardization (ISO) also has a specific standard (ISO 13031) for quick couplers on earthmoving machinery to keep users safe.
Christian Yanes, SteelWrist's vice president, region EMEA, explained that "there are many different quick coupler solutions in the market as well as local or regional regulations of what is allowed."
This may complicate following regulations. But when these kinds of rulings and regulations aren't taken into consideration, there can be major issues.
What Can Go Wrong
A lot can go wrong if an attachment connection fails. Here are three possible consequences operators and crews could face because of a connection failure.
1. Danger to Operators & Nearby Workers
If attachment connectors are not properly secured, the operator of the machine could be injured.
According to Mike Noward, Werk-Brau's regional account manager, operators experiencing a failed attachment "may be struck by or caught between the moving parts or be at risk of falling from an unstable machine."
Workers or pedestrians nearby could also be hit by a detached tool or even by the machine itself.
2. Property & Equipment Damage
When an attachment is not secured appropriately, the tool could fall and cause destruction to any property, buildings or machines in the area. The sudden detachment may also result in damage to different components of the equipment.
The disruption caused by the disconnected attachment could lead to a breach of balance and would raise the likelihood of the machine tipping or rolling over. These possibilities could involve detrimental downtime as well as pricey repairs.
3. Environment & Time Consequences
If the machine is carrying toxic material when the attachment failure occurs, repercussions to the surrounding environment could occur.
Noward states that if the attachment "contains hazardous materials or fluids, [it] can pose environmental risks, including spills or contamination of soil, water, or air."
The environment could suffer if attachment connectors are not properly secured. Delays could occur if you don't practice safe attachment connections. An environmental spill may result in a delay in the work schedule. A slowdown could also be caused if a connection fails in general because of the time taken to pinpoint the reason for detachment, reattach the tool and make sure that the connector is placed back on correctly.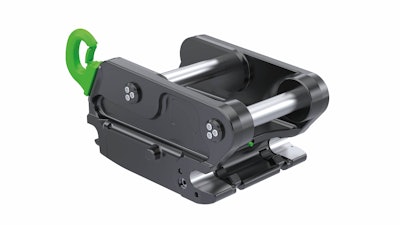 How to Prevent Detachments
Manufacturers in the industry try to minimize risk by adding things like visual and auditory indicators that machines are activated. There are also precautions that operators can take.
A new trend in attachment safety, according to Yanes, is "locking one of the attachment pins whether the attachment is well connected or not" because it helps prevent accidental detachment.
While much can be done to help prevent attachment failure, one of the best ways for contractors to protect their crew from injury is to make sure operators read and become familiar with the machine's user manual.
Yanes said, "New technologies require education, and this education is handed over to the owner of the equipment in [the] form of user manuals that [manufacturers] expect the owners to read and understand."
Luckily, to help prevent issues, Noward said that with a growing urge to obey recognized safety regulations, "Manufacturers are increasingly adhering to these standards during the design and production of excavator coupler attachments to enhance safety measures."
But what can you do to prevent attachment issues?
Tips on Keeping the Crew Safe
Read the machine's user manual. User manuals are provided for a reason. They have all the important information about safety precautions and correct use.
Conduct regular inspections. Your attachment connectors must be checked often to ensure that everything is running smoothly and is up to date. Operators should also do daily walkarounds to check that everything is in place and looks right.
Make sure that everyone is properly trained. Whether it's the machine operator or ground workers, each crew member needs to be thoroughly trained on safe attachments and safety procedures. Operators, specifically, need to know how to care for the equipment and how to properly connect attachments and maintain attachment safety.
Keep couplers clean and lubricated. The cleanliness of couplers is essential. Dirt and debris could cause damage to the coupler or cause it to not work correctly. If the team doesn't maintain the lubrication of the coupler, smooth operation is less likely and might cause damage because of extreme wear and excess friction.
Collect documents and avoid loose ends. File maintenance documents and keep them for a full record of the machine's history. Make sure to tighten any loose bolts, pins and other components. Loose connectors put the crew at risk.
Keep things up to date. Checking the machines involves noticing when attachments need to be changed because of damage or regular wear and tear. When attachments get worn, the security and efficiency of the connection are at risk.
Attachment Safety Boils Down to the Contractors & Operators
Construction workers know what they are trained to know. This means that safety training must be taken seriously and safety precautions need to be taught. Proper handling and care of machines is a must, and the upkeep needs to be constant and consistent.
Learning the information in the manuals and attachment regulations and standards is critical. Being diligent with your crew's training and being vigilant about the machines will allow crews to be in the safest environment possible.
Attachments can be useful on the jobsite and can make labor shortages more manageable. In this respect, attachments are thrilling tools to have access to, but they can be dangerous if not taken care of and handled properly.
Companies in this article