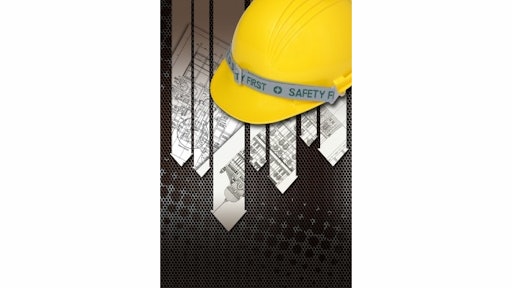 Working in the construction industry is a dangerous job, we all know that. Many construction employers and employees are doing all they can to keep the jobsite safe and make sure everyone gets home safely every night. However, I still see many - too many - OSHA press releases or news from across the country about deaths and injuries on the construction jobsite. And what's so disheartening is that the majority, if not all of these accidents, are probably preventable with a little education, a little diligence and a little more care.
Many accidents and injuries are results of falls and excavating hazards. It's possible that we see more news about these accidents because that's what OSHA is looking for. It's also possible that we see more news about these types of accidents because employers and employees aren't taking enough or the right precautions to prevent them. But there's no excuse for not doing all you can to protect your workers, co-workers and yourself on the jobsite, especially if you've been made aware of safety hazards.
In July, OSHA cited two contractors after a worker was critically injured after an excavation wall collapsed on him. The most disheartening fact of the accident is that the contractors were made aware of and warned about the unsafe excavation - including a warning on the day of the accident, according to the Occupational Safety & Health Administration's press release. In fact, the OSHA press release says a city safety inspector informed management numerous times the excavation was unsafe and "on the day of the incident, an inspector refused to enter the trench, claiming it was too dangerous."
With all the safety resources and equipment available, these types of accidents should be happening less - ideally never, but we all know we don't live in an ideal world. So please, take the time to educate your workers on jobsite safety. Provide them with the safety equipment and tools they need. Workers should make sure they are following safety procedures to keep themselves and co-workers safe. And if an unsafe condition arises notify the proper people.
What procedures and policies do you have in place to make sure you workers and co-workers on safe on the construction site? What have you found works well and helps bring everyone home safe every night?