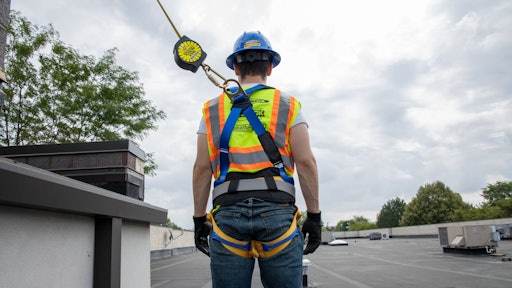 Werner
The 2020 Specialty Tools & Fasteners Distributors Association (STAFDA) Virtual event took place November 8-10. Of the announcements, Werner featured its fall protection equipment for the jobsite – for both the worker as well as their equipment.
Avoid Damage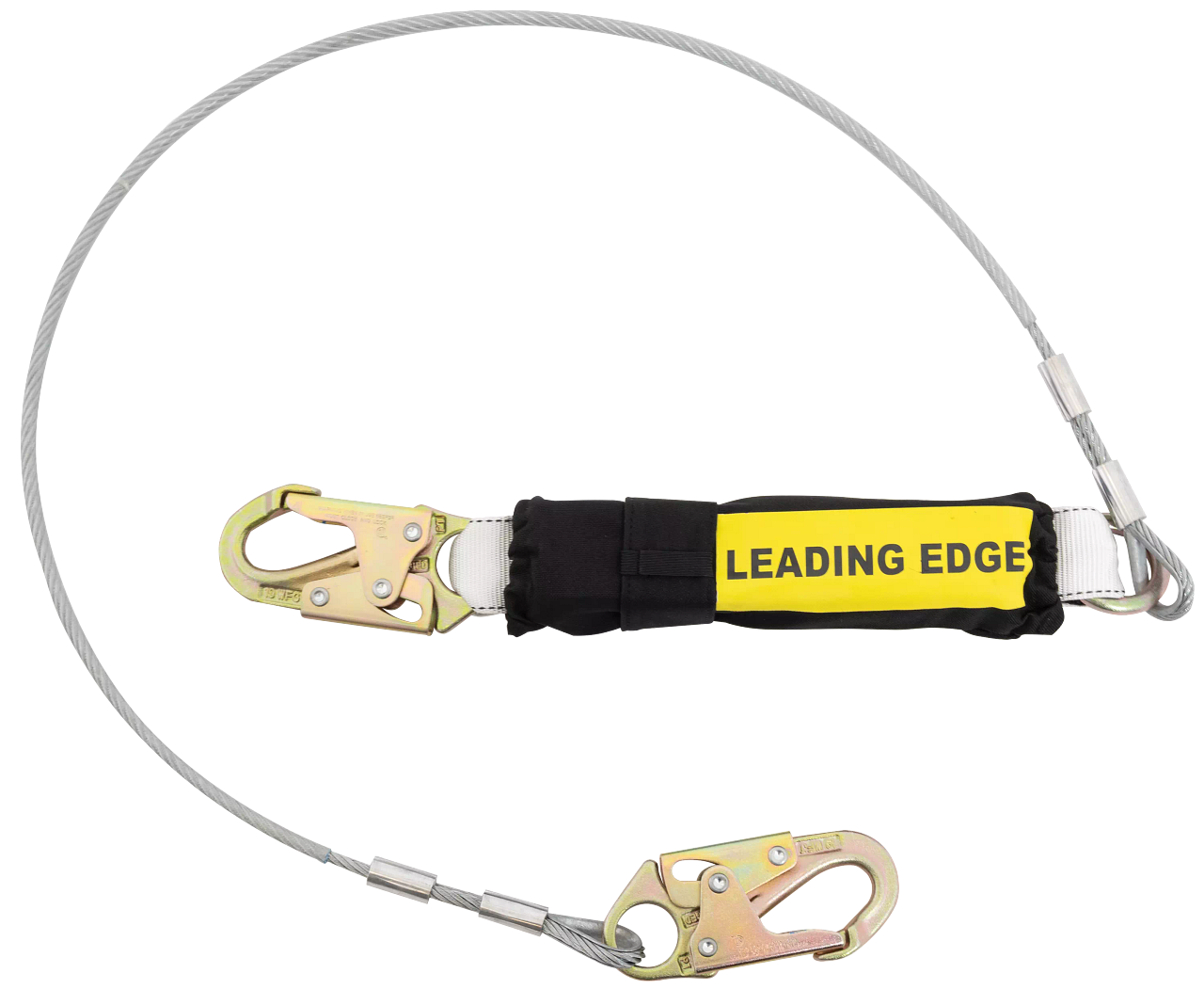 The Leading Edge Lanyard provides features a length of protected cable. Less worry on if the concrete edge will break your life-saving SRL strap.WernerWhile working at a height may require fall protection, any potential damage to the strap itself can pose a significant threat to the worker. If you are up at height with exposed concrete edges, B-Deck, precast concrete and steel beams, the risk of damaging your safety gear is constant. Werner decided to change that by simply replacing the strap with a 6' lanyard featuring a 7x19 vinyl-coated galvanized aircraft-grade steel cable.
Rated for a 12' free fall for users up to 310 lbs. (rated to 400 lbs. for a six-foot fall), the cable is the traditional six-foot length and includes a leading edge shock pack energy absorption section.  
Features
Tested and approved for leading edge use over steel beam, B-Deck and precast concrete
Made with ¼ inch 7x19 vinyl coated galvanized aircraft grade steel cable
Rated for a 12' free fall for users up to 310 pounds (141 kg)
Rated to 400 lbs. (181 kg) for up to a 6' free fall
Steel snap hooks are self-locking with a minimum tensile break strength of 5,000 lbs., and a 3,600-lb. gate rating
As quoted in the release, "These new lanyards really show how safety is in our DNA," says Eric Miller, director of product management at Werner. "As a team, we're dedicated to fall protection, which includes post-fall safety. We already have an excellent selection of lanyards that provide advanced features, styles and attributes, but leading edge workers on steel and concrete structures have unique safety needs. We use aircraft-grade steel cables that can stand strong against other tough materials, and our innovative DeCoil technology decreases impact at the end of a fall. Those factors ensure that our leading edge fall protection lanyards perform when it matters most."
Walk-Around (More) Freely
Also featured at STAFDA's 2020 Virtual Event was a one-foot upgrade to the Werner Max Patrol Web SRL (self-retracting lifeline). The new model now replaces the 10' version with 11' of mobility – all while improving on safety ratings.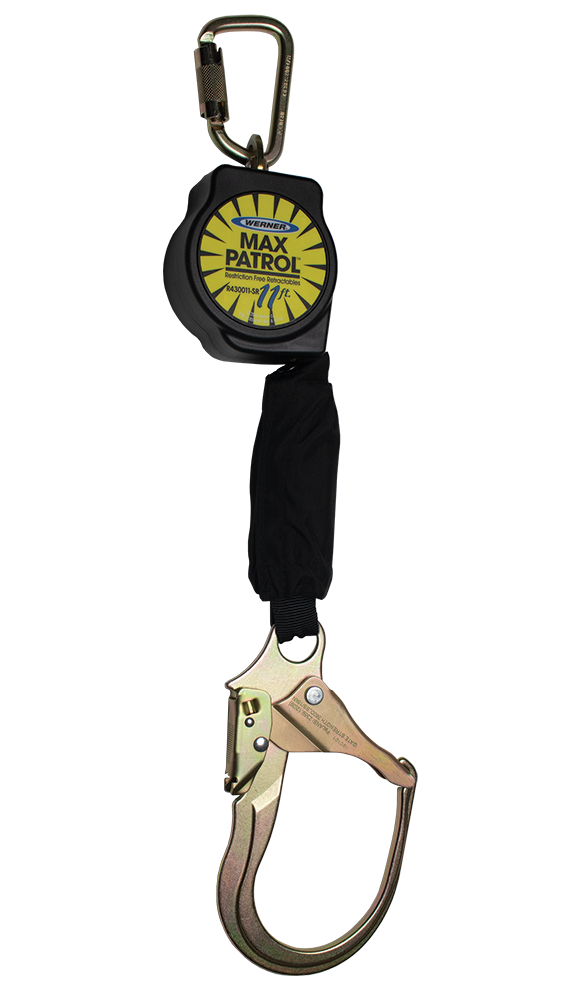 Not only does the Max Patrol 11' Self Retracting Lifeline give you one more foot of mobility, but also meets ANSI Class A standards.WernerWerner analyzed how fast workers work and move around on the jobsite, so they adjusted the locking speed to trigger the mechanism's primary safety feature to 5' per second. This was designed to minimize the number of false locks should you accelerate a tad too quickly.
Meanwhile, it increased its weight rating to 400 pounds and meet the ANSI standard of a Class A unit to absorb your fall energy within 24 inches. The previous 10' version was classified as a Class B unit. (For comparison, the consumer seatbelt is at zero inches – the fall "stop" would be felt much less significantly, reducing the chance of injury.)
The 11' Max Patrol SRL also includes a clever solution for an unmistakable visual information of any damage to the strap. Dubbed "Web Alert," a red Dyneema/polyester blend is woven into the strap's webbing. The intention is that any abrasion or cuts that could endanger a worker's safety would be easily identifiable.
Features
11' full length gives workers increased mobility on the jobsite, a one foot increase from previous Max Patrol SRL model
Meets ANSI z359.14 Class A maximum arrest distance safety equipment standards, to absorb fall energy within 24"
An integrated Web Alert red webbing to help identify damaged webbing
Increased protection for worker weight up to 400 lbs.
Tool Protection
With the strap protected with the 6' Leading Edge lanyard and the worker protected with the 11' Max Patrol SRL, Werner set its sights on your tools.
Their new line of Drop Safety Equipment includes accessories to easily attach to hand tools such as drills tape measure, your hard hat and even your smartphone. The method is designed per each tool, but the concept remains the same: a wrap was designed to encapsulate a tape measure and your drill, a jacket/pouch with a captive touch screen cover for your smartphone. Each either includes a tether or an eyelet to connect to a carabiner.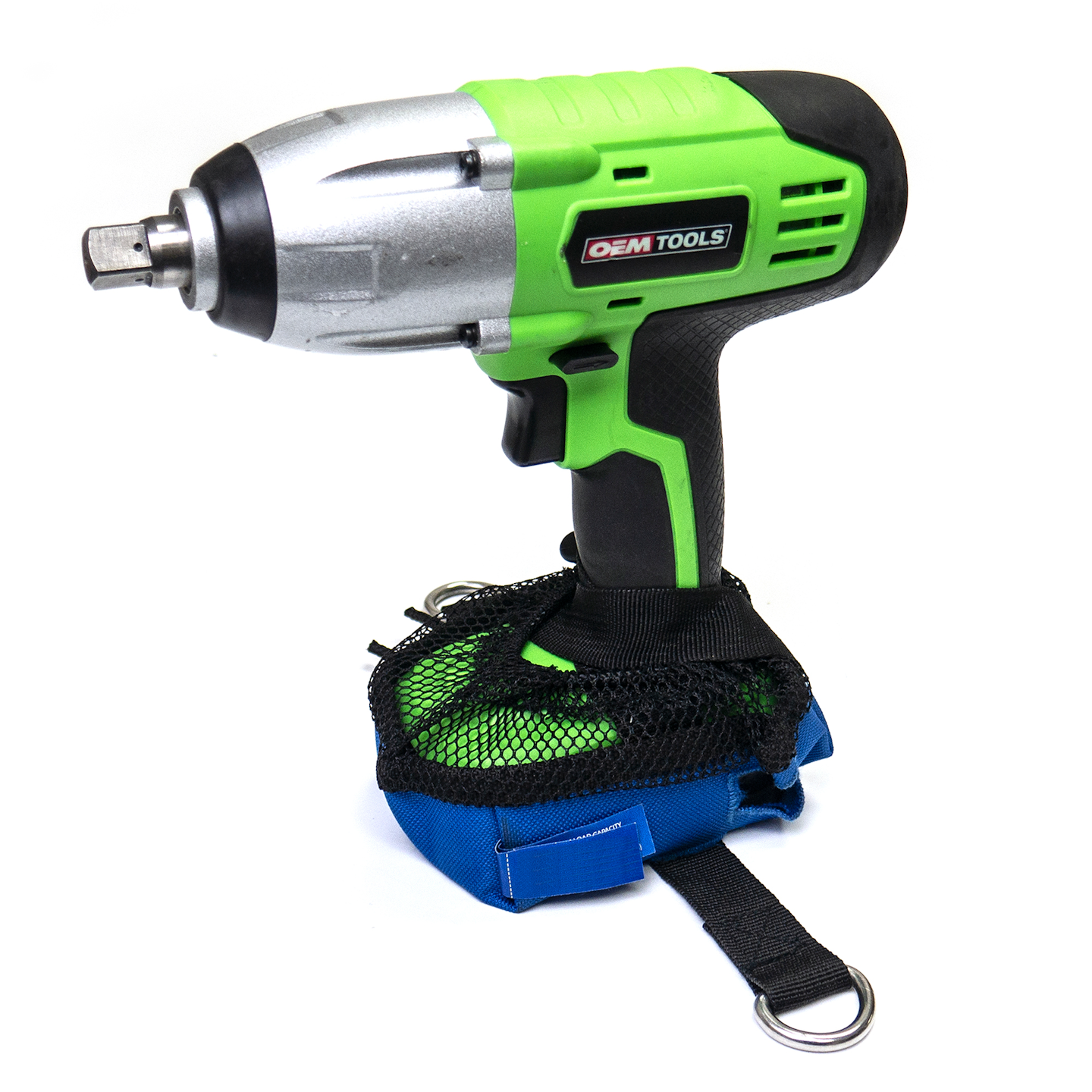 A jacket or strap attaches to your hand tools quickly.WernerFeatures of the Drill Jacket (pictured) 
Meets ANSI/ISEA 121-2018
Quickly attaches to most commonly used cordless power drills 
No hook and loop straps or zippers to wear out and degrade 
Designed for use with M430005, 5 lb Tool Tether
The 2021 STAFDA Convention & Trade Show is scheduled as an in-person for Charlotte, N.C., November 7-9, 2021.
More information on the event can be found at www.stafda.org.