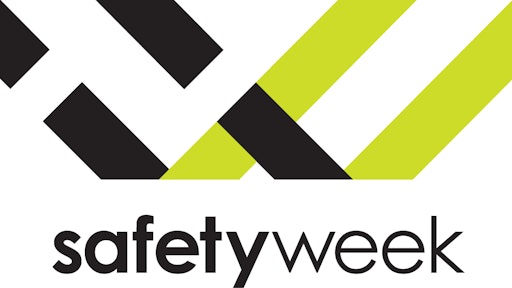 The Travelers Companies, Inc. announced it is sponsoring Construction Safety Week 2018 (May 7–11) to help raise awareness for the construction industry's commitment to workplace safety and eliminating employee injuries.
"There is inherent risk in construction that comes with the nature of the job," said Rick Keegan, President of Construction at Travelers. "But that doesn't mean many accidents and injuries can't be prevented. We have seen a significant difference in on-the-job injuries when construction companies place safety at the center of their culture, and we want to do our part to help make that possible." 
According to the 2017 Travelers Risk Index, nearly half of construction firms surveyed said employee safety is a top worry, and their concern about employee safety is among the highest of all 12 industries polled. To help contractors protect their workers and projects, Travelers recommends the following: 
Consider your onboarding and training processes. Having less-experienced workers on-site can increase the likelihood of workplace accidents. Travelers construction claim data show that 52 percent of workplace injuries occur in the first year of employment. Bolster your hiring practices by including a corporate onboarding process and a site-specific orientation with a job hazard analysis and safety equipment training.
Evaluate the risks. Analyze past incidents, as well as near misses, and review work policies, procedures, buildings, equipment and employee practices to identify risks before they result in an injury or a loss.
Design a project safety plan. Focus on the risks identified during your risk evaluation — these may change depending on the project — and implement solutions to help minimize damage or injury. These can vary from developing engineering controls to creating administrative policies or instituting a new worker supervisory training program.
Implement, communicate and revise the plan. A safety plan is most effective when management is committed to its success and it is communicated through the organization. Audit your worksites to ensure plans are being followed (e.g., accident response procedures). Remember, as your business environment changes, so should the safety program — make adjustments when needed. 
For more information on how contractors can keep employees and property safe, visit the Travelers Prepare and Prevent website. For more information about Construction Safety Week, visit constructionsafetyweek.com.