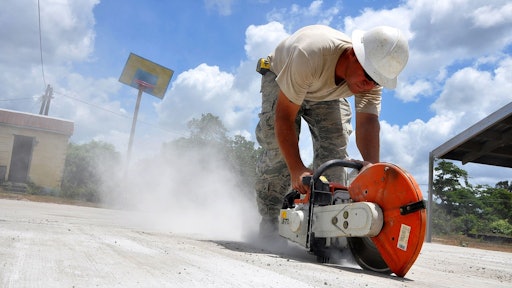 Since enforcement of the Occupational Safety and Health Administration's (OSHA) new silica exposure rule (29 C.F.R. 1926.1153) took effect in September 2017, compliance is gradually growing. However, OSHA and states have cited 116 alleged silica violations at companies around the U.S. as of April 17, according to a Bloomberg Environment analysis of agency records. The number of violations is likely to increase since OSHA can take up to six months after an inspection to issue citations.
"There is still a long way to go to total compliance," Steve Smithgall, senior vice president for national safety and operations at commercial contractor Balfour Beatty Plc in Fairfax, Va., told Bloomberg Environment.
According to the OSHA data Bloomberg Environment reviewed, many silica hazard citations have been grouped with other jobsite safety violations.
(more on silica exposure citations...)
Industry Expert Answers Your Silica Dust Questions
Complying with OSHA's Silica Dust Rule in the Asphalt Industry