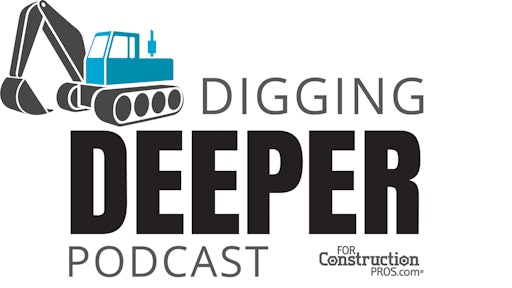 Listen to this Digging Deeper podcast to learn more about OSHA requirements and personnel protective equipment best practices.
In this edition of the Digging Deeper podcast — brought to you by MSA – The Safety Company — John Meola, safety manager for the Timmons Group, and a regular contributor to ForConstructionPros.com, discusses OSHA requirements and best practices as they relate to PPE, including hazard recognition, hazard assessment, PPE selection and employee training. He gives particular focus to head, ear and eye protection for both workers on the ground and operators in machines.
John Meola, CSP, ARM is the safety manager for Timmons Group in Richmond, VA. Recognized for nearly 25 years as one of Engineering News Record's top 500 design firms, Timmons Group provides civil engineering, structural, environmental, electrical, geotechnical, GIS/ geospatial technology, landscape architecture and surveying services to a diverse client base.