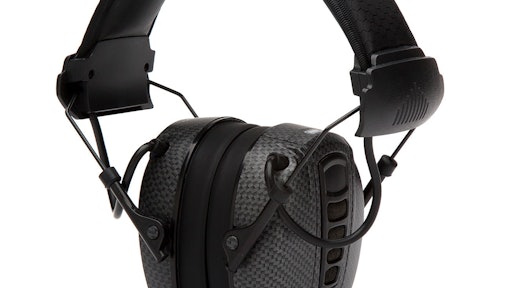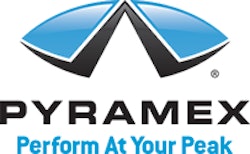 Pyramex's Venture Gear product line now includes the Clandestine and Sentinel Powered Earmuff options for amplified hearing of quiet sounds and protection from loud, harmful noise.
The Clandestine is a slim-profile muff with height-adjustment to fit all shapes and sizes. It has a fold-away, padded headband and is powered by two AAA batteries (included). The Clandestine has a NRR rating of 24dB and an omni-directional microphone that picks up the slightest noise and amplifies it through the high definition speakers built into the ear cups. Rapid Noise Suppression technology immediately cuts louder harmful sounds from damaging hearing. The Clandestine is available in Black and Black Graphite colors.

The Sentinel is also a slim-profile powered earmuff. It too has a fold-away, fully-adjustable, padded headband to fit a wide range of head shapes and sizes. The Sentinel has front-facing microphones that amplify hearing, while Rapid Noise Suppression technology reduces harmful noises down to a safe level. An auto-shutoff feature turns the power off after four hours on continuous use to extend the life of the two AAA batteries (included). The Sentinel offers an NRR rating of 26dB and has a 3.5mm AUX input jack for use with mobile, MP3 and other devices. The Sentinel is available in Black and Powder Blue colors.
Request More Information
Fill out the form below to request more information about
Venture Gear Electronic Earmuffs