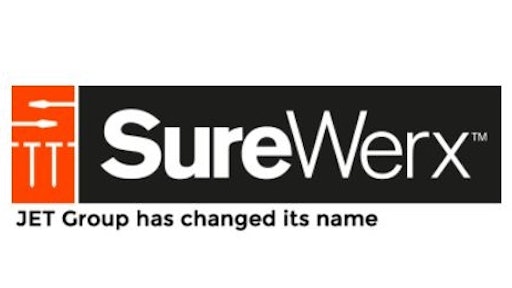 SureWerx is a supplier of professional tool, equipment and safety products created by merging subsidiaries American Forge & Foundry and Sellstrom Manufacturing Co. based in Elgin, Ill. The company has expanded into the U.S. marketplace as SureWerx USA Inc.
SureWerx brands include:
American Forge & Foundry
Sellstrom
PeakWorks
Pioneer
KneePro
Ranpro
Previously known as JET Group, SureWerx is owned by Penfund, one of Canada's oldest independent private equity firms. The original company was actually founded in 1957, and has developed track record as a one-source supplier of tools, equipment and safety products and services to Canadian wholesale and independent distributors.
Bringing a legacy of scalable growth through a newly consolidated base of operations in the U.S. will allow the company to not only deliver comprehensive product lines, but also provide distribution partners with more efficient inventory management solutions.