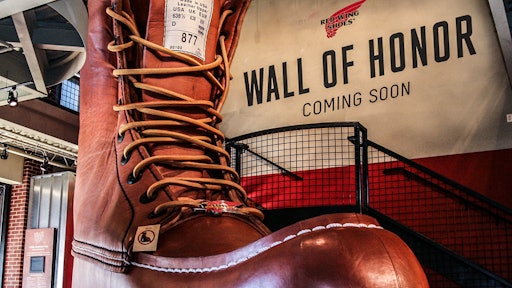 Red Wing Shoe Company is on a search for the most epic stories of a lifetime featuring Red Wing Shoe customers. Red Wing Shoe Company is collecting impressive stories behind customers' boots at redwingamericaworking.com to be featured online and on a physical "Wall of Honor" at its flagship store in Red Wing, Minn. The wall will display printed customer stories alongside the actual boots they wore.
Shortly after starting as chief marketing officer, Dave Schneider was blown away by the compelling stories he heard, inspiring him to provide a platform for customers to share their stories and setting the idea for the "Wall of Honor."
Red Wing Shoe Company's ongoing effort of collecting epic stories started in June 2017. Consumers are encouraged to continue sharing their stories at redwingamericaworking.com.