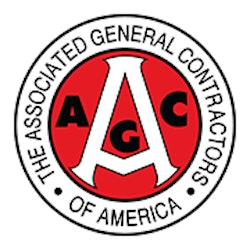 EDISON, NJ - (September 28, 2011) – Each year in the State of New Jersey, nearly one out of every 10 construction workers on our State's highway construction projects is injured on the job. According to U.S. Bureau of Labor Statistics, there were 87,400 worker injuries at job sites – including 600 on highway, street and bridge construction projects – in New Jersey in 2009 (the most recent numbers that have been released).

On October 5th, Associated General Contractors of New Jersey (AGC of NJ), its member companies and labor partners will focus special attention on safety on the state's construction work sites to generate public awareness for the dangers that exist in highway work zones for construction workers and motorists and general job sites for all private industry construction workers. This year's Safety Day will also highlight the comprehensive training programs that union contractors throughout New Jersey have in place to protect construction workers on construction sites across the State.

At two sites, workers from each construction site and other attendees will hear a "Toolbox Talk", where leaders in the construction and labor industries will provide them with a talk on steps construction workers can take to stay safe on the job site.

"AGC member companies employ thousands of workers who on a daily basis put their lives on the line when they work on important construction projects on our State's roadways and construction sites," said Tom DiGangi Jr., Executive Director of AGC of New Jersey. "We believe that work zone related deaths and worker injuries on construction sites can be drastically reduced if motorists stay alert when they are driving through work zones. We also work diligently with our member companies and labor partners to ensure workers have the proper safety training to help reduce the possibility that they will be injured on the job."

"The New Jersey Department of Transportation is investing heavily in improving roads and bridges throughout the state," said NJDOT Commissioner James Simpson. "The work to create safer and smoother roadways often requires workers to perform their jobs alongside active travel lanes. NJDOT carefully establishes work zones to promote the safety of workers and motorists alike, but motorists must do their part by staying alert as they approach work zones and slowing down as they proceed through them."
This year's Safety Day will highlight the comprehensive training programs that companies throughout New Jersey have in place to protect all construction workers on construction sites across the State.

"Working safely is important for safety's sake. Every worker deserves to go home at night in one piece," said Joseph A. McNamara, director of the New Jersey Laborers Health and Safety Fund, a labor- management partnership dedicated to improving health and safety standards on worksites. "But what people often overlook is that working safely is good business. It improves productivity, decreases downtime and lowers insurance costs. Smart employers realize that safety pays—for their employees and to their bottom line."

"The union construction industry has always focused first and foremost on the safety and well-being of its workers," said Greg Lalevee, Business manager of the International Union of Operating Engineers, Local 825. "Highway construction jobs are inherently dangerous because of the proximity to a high volume of traffic and the speed of the traffic. Our Local 825 training emphasizes safety and precautions and we are proud of our safety record."